BAA Annual General Meeting and BAA Meeting
Saturday 23rd Oct 2021
Booking now open!
BAA Annual General Meeting and BAA Meeting
Due to the continued risk from COVID-19, you will need to book in advance to attend this meeting and please familiarise yourself with the COVID infection control measures required at the IOP, detailed below.
The meeting will be live-streamed on the BAA YouTube channel for those unable to attend.
Doors open at 14:00 Meeting starts at 14:30 in the lecture theatre and will be finished by 18:00
Refreshments will be served approx 16:00 outside the lecture theatre
The minutes of the 2020 AGM can be viewed here: https://britastro.org/wp-content/uploads/sites/BAA_AGM_2020.pdf

Programme: 
14:30 AGM: minutes of last AGM and adoption of account
14:45 Review of the Year
15:00 Alan Lorrain – President's Address
15:45 Bill Tarver Business Secretary – Ballot results for Board and Council
16:00 Tea
16:30 David Arditti – BAA meeting, new members, papers, notices
16:40 Richard McKim – New colours for old images
17:00 Paul Abel – Recent Observations of Venus
17:20 David Arditti – Sky Notes
18:00 Close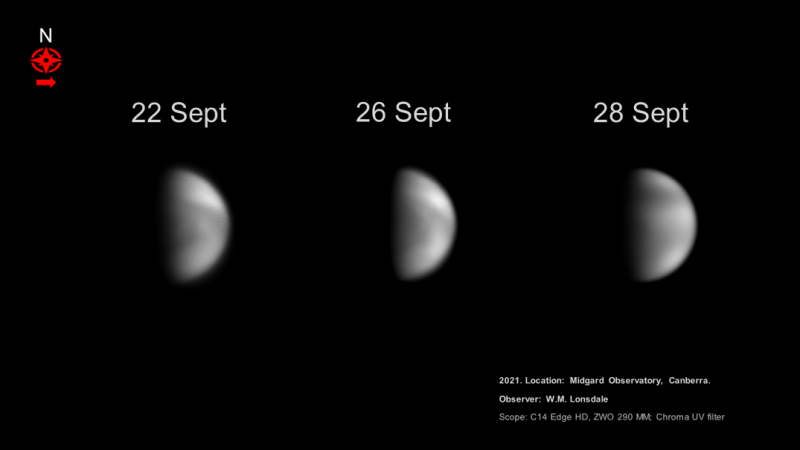 Venue
Institute of Physics, 37 Caledonian Road, Kings Cross, London, N1 9BU
Booking Information
Attendees must book in advance at the below link and please familiarise yourself with COVID infection control measures in place at the IOP, detailed below (updated on 18th October with new relaxed guidance from the IOP). If you book a ticket and subsequently find you are unable to attend then please cancel your ticket so another member may attend.
https://baa-agm2021-tickets.eventbrite.co.uk
The IOP is reopening to external visitors in October. They have kindly offered their Kings Cross venue for our AGM, enabling us to hold the event with up to 75 attendees. The IOP are helping us to livestream the event on the BAA YouTube channel so members will be able to watch remotely without booking.
If you decide to attend in-person then please read the below IOP requirements to help protect both their visitors and their employees whilst COVID is still with us. These instructions were updated on the 18th October following a relaxation by the IOP of their guidance.
On arrival attendees will have their temperatures checked. You will also be asked to use the hand sanitisers and to check in using the QR code and the NHS COVID-19 smartphone app.
Attendees are encouraged to:
Maintain one metre social distancing and to wear masks, (unless exempt), except when eating.
Be fully vaccinated against COVID-19 (unless they are unable to be vaccinated).
Take a lateral flow test before visiting the premises. Please only attend if the result is negative. (You now require a code to collect a lateral flow test kit, codes available at https://test-for-coronavirus.service.gov.uk/collect-lateral-flow-kits.)
Please do not attend if you have COVID-19 symptoms, tested positive for COVID-19 in the past 10 days, or been told to self-isolate by the NHS COVID-19 smartphone app or by NHS Test and Trace.