BAA Spring Meeting – Cosmology: Galaxies and Stars
Saturday 13th May 2023
We will be holding our Spring meeting in Cardiff at the Oriel suite of the National Museum Cardiff: on Saturday 13th May 2023 from 10:00 to 18:00, on the topic of Cosmology: Galaxies and Stars. (Please note the change in room due to a leak in the roof of the Reardon Smith Theatre.)
You can book your place here on Ticket Tailor. You can access the 25% BAA member discount code by logging in to the BAA website and following this link. You enter it as a promo code on the screen where you provide your details.
Ticket prices
Adult: £9 with BAA member discount or £12 to non-members
Under 16: £6 with BAA member discount or £8 to non-members
The speakers will be:
Prof Mark Birkinshaw – Supermassive black holes and their effects on their surroundings
Dr Timothy A Davis – How to build a galaxy: the processes shaping galaxy evolution across cosmic time
Dr Ana Duarte Cabral – From spiral galaxies to stars: the role of galactic dynamics in shaping the birth sites of stars
Dr Patricia Schmidt – Gravitational Waves: Messengers from the stellar graveyard
Dr Nicolas Peretto – The formation of stars: from Sun-like to the most massive ones
If you need to cancel then please contact the BAA Office at office@britastro.org or 0207 734 4145 (staffed 10am to 4pm, Mon-Fri). To cover our costs, we are only offering refunds if you cancel 4 days or more before the event.
Travelling by car
A Visitor Car Park is situated behind the Museum, off Museum Avenue. Visitors parking here will receive a ticket at the point of entry and need to pay £6.50 for the day at a pay-station located at the rear of the car park. Please note that the pay-stations only accept card payments – no cash payments are accepted.
If there is no space here then you can find alternative parking via:
https://en.parkopedia.co.uk/parking/near/national-museum-and-gallery-cardiff/
https://www.yourparkingspace.co.uk/cardiff/museums-and-galleries/cardiff-museum-parking
Meeting organiser: Hazel Collett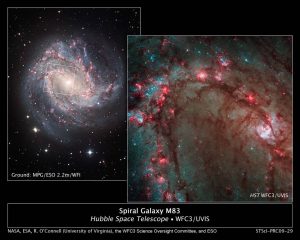 Venue
National Museum Cardiff, Cathays Park, Cardiff, CF10 3NP