BAA Summer Webinar
Friday 3rd Jul 202022:00
Sorry, due to technical problems we have swapped the order of the talks. Colin Snodgrass is speaking this morning, Sandra Brantingham will talk in the afternoon.
We are pleased to announce a Summer Webinar in lieu of the postponed Summer meeting in Elgin. There will be two sessions of about an hour each with a talk followed by Q&A.
Click here to join the meeting via Zoom: https://us02web.zoom.us/j/86158392493?pwd=WFBJSU16blQzdVk1NXcrZlgwMFMyQT09

For anyone who does not wish to join via Zoom or is unable to install the software, then we will also be streaming the webinar on our BAA YouTube channel. Please note you will be unable to ask questions via YouTube.
11:00 Sandra Brantingham Aurora, STEVE and Noctilucent Clouds
Sandra is the Director of the BAA Aurora & NLC Section.
Image of Aurora from Elgin by Alan Tough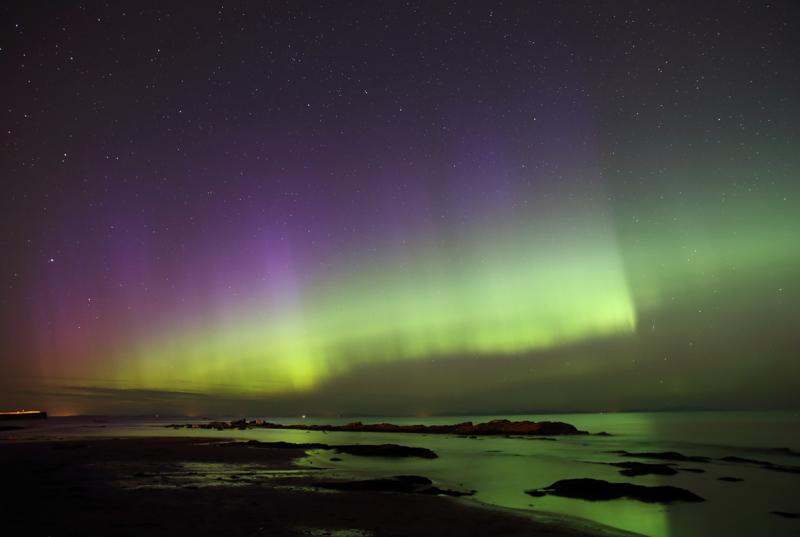 14:30 Dr Colin Snodgrass – Latest news in spacecraft exploration of comets and asteroids
I am an astronomer and planetary scientist, and study the minor bodies of our solar system via remote observations using telescopes, and through exploration by spacecraft. My main area of expertise is in research into comets. I am the deputy PI for the ESA Comet Interceptor mission, and part of the teams working on the ESA Rosetta, ESA Hera and NASA Dart missions. As a Chancellor's Fellow in Data-Driven Innovation at Edinburgh I combine research and teaching with work on using space and satellite data and technology to advance commercial and societal improvements on Earth.