BAA Christmas Meeting
Saturday 10th Dec 2022
INSTITUTE OF PHYSICS, 37 Caledonian Road, London, N1 9BU 
Doors open at 14:00 Meeting starts at 14:30 in the lecture theatre and will be finished by 18:00
Refreshments will be served approx 15:45 outside the lecture theatre
Admission is free though you will need to book in advance. Tickets will be available via Eventbrite from 6am on 1st October: https://baa-christmas-2022.eventbrite.co.uk
Please follow this separate link to book for the BAA Christmas social gathering after the meeting: https://baa-christmas-social-2022.eventbrite.co.uk
We expect to livestream this meeting to the BAA YouTube Channel.
Programme: 
14:00 Doors open with refreshments available outside the lecture theatre
14:30 BAA President – Welcome, notices and awards
15:00 Gordon McKay – Controversies in Astronomy
16:00 Tea
16:30 Simon Kidd – Asteroid Occultations….an observer's view
17:15 Nick James – Sky Notes
17:55 Close
Members are invited to the BAA Christmas Social Gathering after the meeting. Please note booking for the social gathering is essential as the venue is limited to 35 spaces.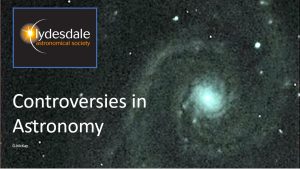 Organiser Hazel Collett
Cover image: Trojan Colors Revealed (Artist's Concept). Image credit: NASA/JPL-Caltech
Venue
INSTITUTE OF PHYSICS, 37 Caledonian Road, London, N1 9BU