Comet Section Meeting
Saturday 8th Jul 2023
After a long break we are planning our first face-to-face section meeting to take place at the National Maritime Museum, Greenwich on Saturday, 2023 July 8. Our last meeting was in York in 2019 so there is a lot to catch up on. The meeting is open to anyone who has an interest in comets. Please put this date in your diary. More details will be added soon.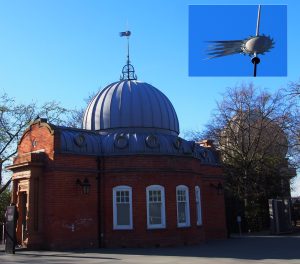 We hope to make this a weekend event with the talks on the Saturday and a visit to the NMM and ROG on the Sunday. There are lots of comet connections with the observatory including this comet which is mounted on the dome of the Annie Maunder Astrographic Telescope. Rail, bus and air connections to Greenwich are very good so I hope you can come along.
My thanks to Flamsteed Astronomy Society and to the NMM for their assitance with this event.
Venue
National Maritime Museum, Greenwich