Autumn Weekend Meeting – A Sun and its Solar System
Friday 9th Sep 2022, Saturday 10th Sep 2022, Sunday 11th Sep 2022
The BAA 2022 Autumn Weekend is on the topic of 'A Sun and it's Solar System'. It is being held in Moray, Scotland from 9th to 11th September. Our thanks to SIGMA, the Moray Astronomical Club for hosting this meeting.
Members of the BAA, Affiliated Societies and members of SIGMA are entitled to a 25% discount on the ticket price. The discount code can be viewed by logged in members by following this link. The code will also be in the BAA Journal and monthly Newsletter.
Booking via Eventbrite will open at 8am on Wednesday 1st June: https://elgin-2022.eventbrite.co.uk (click the "enter promo code" link in the top left after pressing the tickets button to receive the discount)
Please note, at this time we do not know if we will be able to record or live stream this event.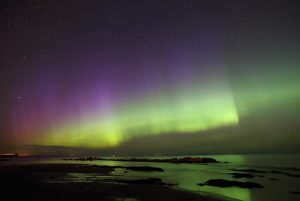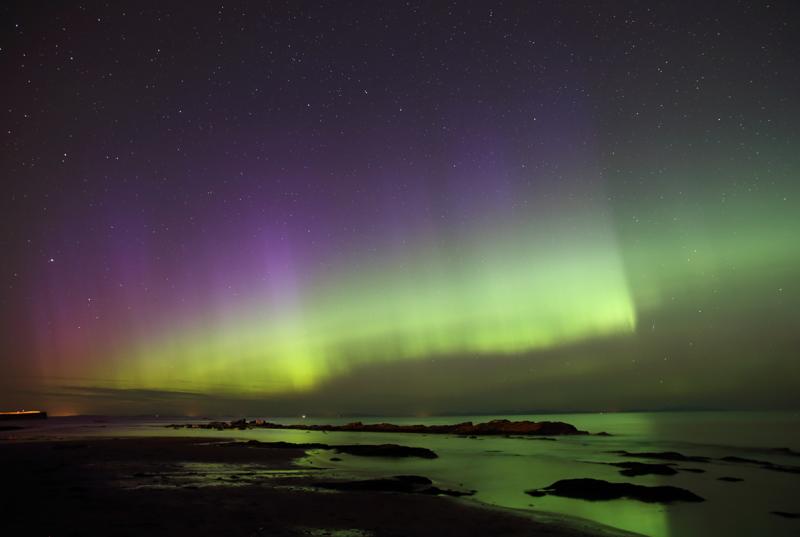 Preliminary schedule with approximate timings
Friday 19:00 until 21:30
Friday evening lecture will be given by Dr John Mason
Saturday Doors 10:00 until 18:00
Dennis Buczynski – "Non Professional Comet Observing and Discovery Today" This talk will look at the activities, practices and opportunities for comet observers and discoverers in this age of electronic observing. The role of the non-professional still has a significant role to play in cometary science.
Lyn Smith – Our Red Sun
Prof Clare Parnell – "Our Magnetic Sun and it's Influence Across the Solar System" (see below for details)
Sandra Brantingham: Aurora
Nick James – Monitoring the night sky with video cameras
Paul Abel – Mercury & Venus
Sunday 10:00 until 12:30
An opportunity to join a guided tour around Elgin and possible a distillery organised by members of our host society.
Every person who comes on the day will be entered into a raffle.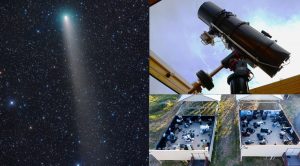 About SIGMA, the Moray Astronomical Club
The society was set up in the summer of 2000 and the inaugural meeting took place at Gordonstoun School on Friday 2nd June 2000. SIGMA's main aims are to make astronomy accessible to anyone and everyone who is interested, from the highly skilled to the completely "unknowledgeable"! SIGMA meets on the first Friday of every month at 7.30pm, at Lhanbryde Community Centre near Elgin. SIGMA is lucky enough to have a Dark sky observing site at Easterton Airfield, not far from Elgin. Where observing sessions are held on Friday and Saturday nights.
Members of SIGMA range from the complete beginner to those that have a wealth of experience in various aspects of astronomy and are always keen to share their knowledge with others. There have been a host of renowned speakers in the past, including Professor John Brown, Neil Bone from Astronomy Now, Professor Martin Hendry from University of Glasgow, Brian Kelly and Dr Dave Gavine. We continually aim to make our meetings as diverse and interesting as possible and regularly hold public observing sessions, where members of the public are invited to come along to our dark site with SIGMA members on hand to guide you through the night sky.
Our Magnetic Sun and it's Influence Across the Solar System – Prof Clare Parnell
The Sun's magnetic field is not only complex and intricate but behaves highly dynamically. It provides the energy to heat the Sun's outer atmosphere known as the corona, and also power the massive solar eruptions, called solar flares and coronal mass ejections, that have the potential to cause disruptions here on Earth. The Sun's magnetic field extends out reaching the furthest reaches of our solar system dictating the direction of the tails of comets, interacting with the magnetic fields of other planets causing aurora as well as determining the boundary of the heliosphere.
Professor Clare Parnell has spent almost 3 decades studying the behaviour of magnetic plasmas with a specific focus on solar magnetic fields at the University of St Andrews. As a mother to two children, she is passionate about encouraging everyone to embrace science, look at the world and Universe around them and to learn about the wonders of what is out there.
Cover image of the Sun by the Solar Dynamics Observatory, courtesy of NASA/SDO and the AIA, EVE, and HMI science teams.
Venue
Moray College UHI, Moray Street, Elgin, Moray, IV30 1JJ