Equipment & Techniques Section Meeting
Sunday 17th Nov 2019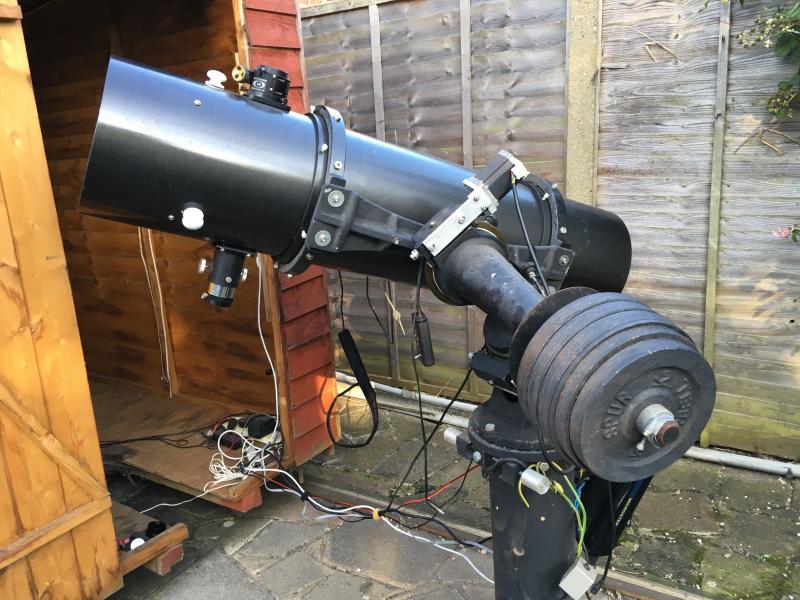 This will be a day-long meeting at Bedford School, De Parys Avenue, Bedford.
A hot lunch, tea or coffee and biscuits will be included in the booking fee, which is £6 to BAA and Bedford Astronomical Society members, £10 to non-members.
Attendees are welcome and encouraged to bring along equipment or posters to display in the breaks.
Programme
09:30 Registration opens
10:00 Welcome from the President & Director
10:10 Tony Morris: DSLR Wide-field astrophotography
11:00 Coffee break
11:20 David Arditti: An observatory from a £100 shed
11:50 Callum Potter: New systems for telescope control: INDI, Python and AstroPy
12:30 Lunch
13:30 Keith Burrell:Testing a new foundation and pillar design with a friction drive and Telescope Drive Master
13:45 Simon Kidd: A fibre-optic device for video timing
14:10 Richard Miles: A compact, high-performance observatory for the 21st century
14:55 Martin Lewis: Solving the mystery of the martian edge-rind
15:40 Tea break
16:10 Alan Dowdell: The Reverend Berthon, his dynamometer, observatory and lifeboats
17:00 Close
Venue
Bedford School, De Parys Avenue, Bedford
Booking Information
Booking for this event has now closed.
The prices are £6 for BAA members, members of the Bedford Astronomical Society, members of Affiliated Societies and children under 16, and £10 for non-members.
This includes a hot lunch, tea or coffee and biscuits in the morning and afternoon.