One Day Summer Meeting – Nottingham
2022 Jun 25
The British Astronomical Association
One Day Meeting – Cosmology, Galaxies & Exo-planets
Book via Eventbrite at https://baa-nottingham-2022.eventbrite.co.uk
A 25% discount is available to BAA members, members of BAA Affiliated Societies and members of Nottingham Astronomical Society. The discount code can be accessed by BAA members logged into the website at the link https://britastro.org/document/membership-benefit-codes-for-2022. It will also appear in the BAA Journal advert and monthly newsletter. When you buy your ticket on Eventbrite, click "Enter promo code" and then enter the code.
Doors Open at 10:00 and the meeting will close at approx. 18:00. The meeting will be held in Lecture Theatre B1.
Closing date for bookings is 22nd June 2022.
An opportunity to hear talks about the cutting edge of astrophysics from leading researchers. There will also be a chance to talk to some of our active observers and Section Directors.
Programme:
10:00 Registration
10:30 David Arditti Welcome and Medal Award
10:40 Prof Frazer Pearce Adventures in the Goldilocks Zone: the search for other Earths
11:30 Refreshment Break
11:50 Prof Christopher Conselice "Origins: The universe to intelligent life and everything in between"
12:40 Lunch
14:00 James Dawson Nottingham Astronomical Society
14:30 Prof Ofer Lahav "AI for exploring the dark universe"
15:20 Refreshment Break
16:00 Julian Onions "Galaxies – One Gigayear at a time"
16:50 BAA Section Updates
17:30 David Arditti Closing remarks
We will also have some of the BAA Section Directors giving an update on observations members are supplying
Retailers present are: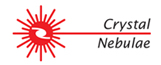 Crystal Nebulae will be available over the lunch time period offering you the chance to buy one of these beautiful items.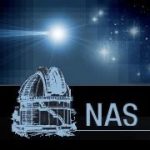 Our thanks go to the Nottingham Astronomical Society who are hosting this meeting
[Images in this page courtesy of NASA]
[Teaser image: M81 by Dean Ashton]
Venue
Maths and Physics Building, University of Nottingham, University Park, Nottingham, NG7 2RD
Booking Information
Attendees must book in advance – to book your tickets visit https://baa-nottingham-2022.eventbrite.co.uk