BAA Winchester Weekend
Friday 14th Apr 2023, Saturday 15th Apr 2023, Sunday 16th Apr 2023
The BAA Winchester Weekend for 2023 will be held from Friday 14th to Sunday 16th April at a cost of £250 to BAA members.
The event is available to BAA members only, so if you are not a member then please consider joining. To access the booking code please login to the website and click this link. The booking code is also on the back cover advert of the December BAA Journal.
To book please visit this Eventbrite page.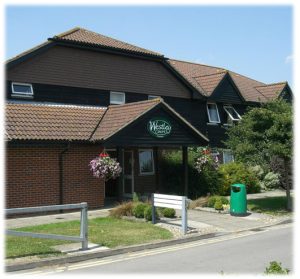 Documents for attendees
Information and instructions for participants: https://britastro.org/wp-content/uploads/2023/04/Winchester-information-leaflet-2023.pdf
Map of Sparsholt College: https://britastro.org/wp-content/uploads/2023/04/Sparsholt-Illustrated-Map.pdf
Programme as a downloadable and printable PDF: https://britastro.org/wp-content/uploads/2023/04/Winchester-programme-card-2023.pdf
Programme
Friday April 14
15.00 – 18.00 Reception – book in at Westley Court
19.00 Dinner
20.15 Welcome and Introduction – Alan Dowdell
20.30 Superluminous supernovae: fantastic bursts and where to find them – Dr Matt Nicholl (Queen's University Belfast)
21.30 Observing if clear or adjourn to the bar
Saturday April 15
07.30 – 09.00 Breakfast
09.15 Pete and Paul's Astronomical Challenges 2023 – Dr Paul Abel & Pete Lawrence (BAA)
10.00 OJ287 – a Black Hole worthy of amateur study – Gary Poyner (BAA Variable Star Section)
10.45 So much from so little … an intergalactic hop through the Electromagnetic Spectrum – Paul Hearn (BAA Radio Astronomy Section)
11.15 Coffee/Tea break
11.45 The first year of JWST's operation: what have we learnt about galaxies in the very early Universe? – Dr Alex Cameron (University of Oxford)
12.30 Break – time to visit sales stands
13.00 Lunch
14.15 – Mercury & Venus Section meeting – Organiser: Dr Paul Abel (Section Director)
18.00 Dinner
19.30 The Alfred Curtis Lecture
Exploring the Ice Giants of our Solar System
Prof Patrick Irwin (University of Oxford)
21.00 Observing if clear or adjourn to the bar
Sunday April 16
07.30 – 09.00 Breakfast
09.15 How Astronomers Can Save The World – Stuart Eves (SJE Space Ltd)
10.00 The Invisible Universe – Dr Jen Gupta (University of Portsmouth)
10.45 Coffee/Tea break
11.30 Let There Be Light: Exploring our Sensational Sun Inside and Out – Dr Matthew Malek (University of Sheffield)
12.30 Break – please return room keys to the reception desk
13.00 Lunch
14.15 Members' session – Your opportunity to talk briefly about what you've been doing during the past year
16.00 Coffee/Tea and Goodbyes