25 September 2020 at 5:51 pm
#583171

Alex Pratt
Participant
Hi Stan,
This object was captured on a few cameras in the NEMETODE video meteor network (UKMON is an independent network based in southern England) and here's the provisional results from our data recorded by Steve Bosley (Clanfield), Peter Carson (Leigh_on_Sea), Nick James (Chelmsford), myself in Leeds and Jim Rowe (East Barnet). This is its ground track as it travelled from NE to SW (observers in continental Europe recorded the earlier phase of its flyby), e.g. see https://groups.io/g/globalmeteornetwork/message/1366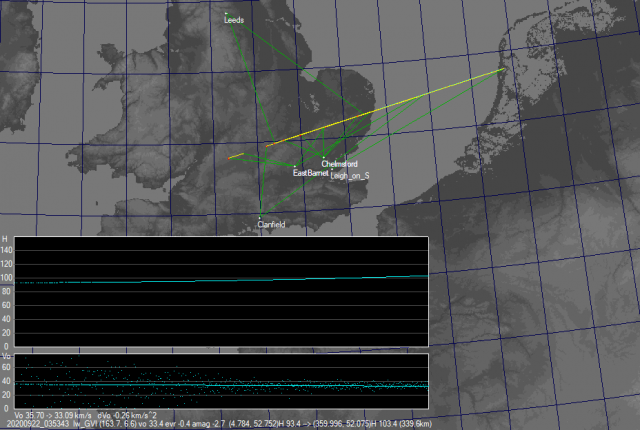 The mini-plots show it increasing in altitude and slightly decelerating as it crossed over England. (Its absolute mag. of around -2.7 is the magnitude of a meteor at a standardised altitude of 100 km in the observer's zenith).
Our radiant plot, given below, suggests it might have been a Daytime gamma Virginid (GVI), although that shower is not in the Established List in the IAU MDC.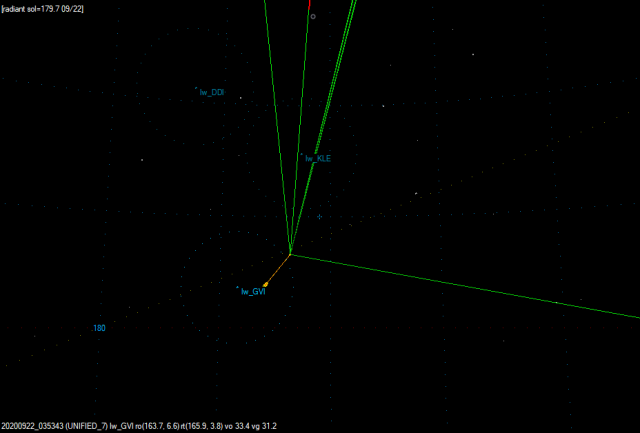 We obtained a well-defined solar system orbit for the body. The elements have some similarities with a GVI but not fully, perhaps it was a sporadic object. The orbit diagram is here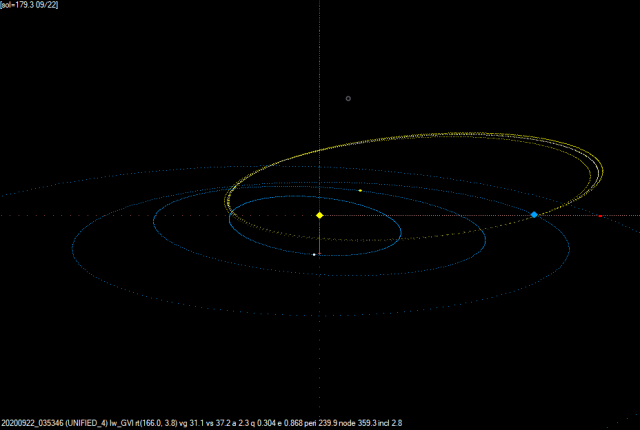 Analysis of the end phase suggests the object had climbed to 110 km altitude and was slightly accelerating as it faded beyond detection of our video cameras (when it was moving towards the Severn Estuary). At this altitude the meteor would be leaving the ablation layer. So, we surmise that it had a close encounter with Earth and has lived to tell the tale!
Such events aren't uncommon and at the 2018 Winchester Weekend I described the Earth grazer of 2016 July 16 which took 10s to travel 470 km from the North East to the South coast.
Clear skies,
Alex.