11 February 2019 at 10:19 pm
#580665

Bill Ward
Participant
After a bit of processing…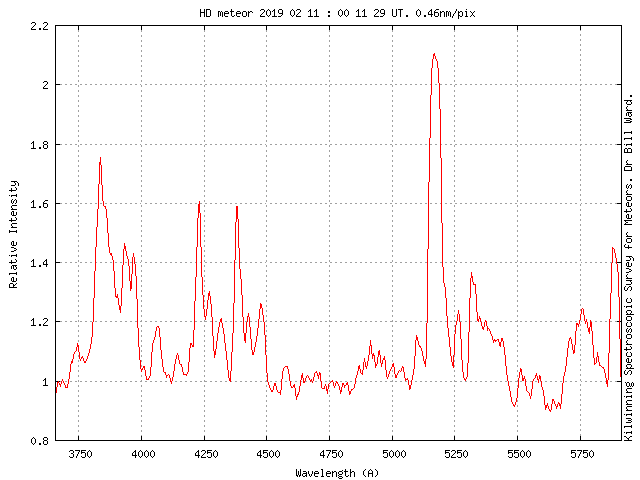 What I think is remarkable is the performance of the cheap plastic grating film. I have had this stuff for decades and cut little bits from the sheet as various projects have come and gone. Might need to invest in some more and do some additional observations.
Some of the more expensive gratings are not so good at the blue end so either this meteor was VERY blue or the plastic grating is better than the glass gratings under some circumstances…
Anyway I'm pleased as I'm now at less than .5nm dispersion on the sensor. Which is pretty good for general meteor observations.

The colourised version illustrates the neutral Mg and H+K Ca lines in the UV resolved. The last little UV bump is an iron line at 374.9nm, that's not too bad.
Onward's we stumble…