21 November 2017 at 4:28 pm
#578780

Bill Ward
Participant
By way of a comparison here's the Leonid composite spectrum image and the best Lyrid one I got this year.
The change in velocity certainly affects the ablation heights and thus the appearence of the 557.7nm forbidden O Line.
(I'm hoping Alex will have some info on the heights of the Lyrids as determined by the Nemetoders…)
This line is a very useful rough and ready diagnostic tool!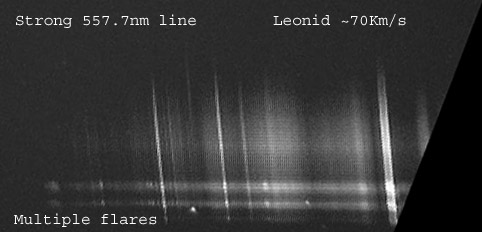 cheers,
Bill.