Bill Ward
Participant
Caught another of these distinctive fellows.

Motion is top to bottom. Spectrum…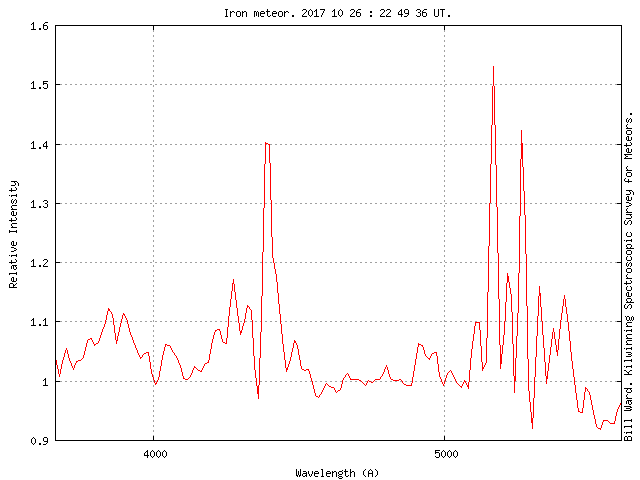 …Colourised…

…and light curve (smoothed)…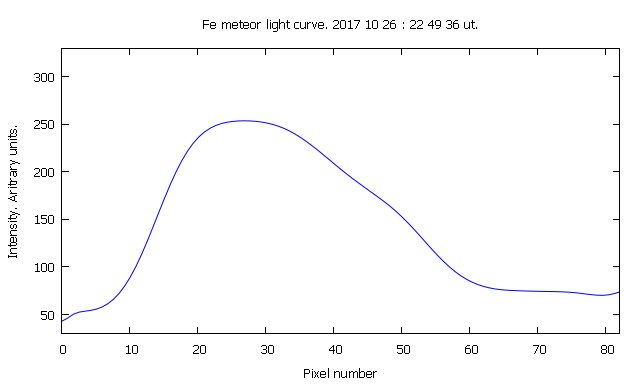 Older text books quote that iron meteors comprise a few perecent of those observed. Now it's known how they behave in general terms on video we'll see how many turn up in the coming months/years. Maybe confirm historical observations or suggest an update is required.
cheers,
Bill.