12 November 2019 at 11:04 pm
#581585

Bill Ward
Participant
Dear oh Dear, just as well I said "some" certainty….!
I've been studying the original image very closely and what I thought might have been faint second order lines appear to be in fact some of the very lines I thought were not present. There is the faintest hint of the 777.4nm O line. So it was "probably" traveling at a lowish Vg!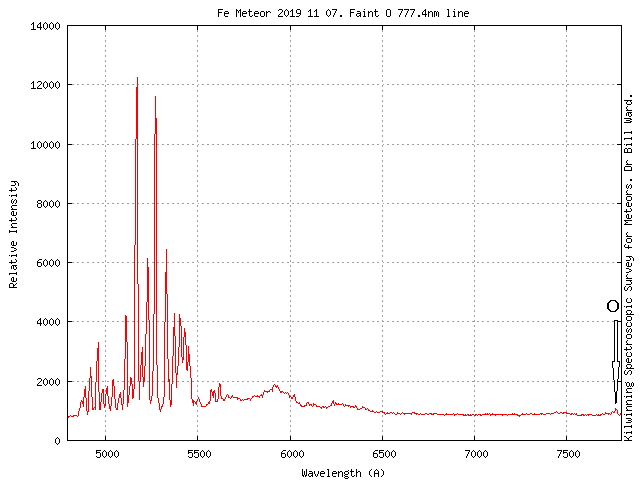 Always be skeptical, LOL!