Stewart John Bean
Participant
Last night's result from AAVSOnet gave a V Mag of 13.5. Er Uma has displayed a series of gradually more intense normal outbursts. It is now 40 days since the start of the last superoutburst.
With a supercycle length of around 45-50 days in the present epoch the next superoutburst may occur shortly. The graph below shows how the supercycle period has varied over the last 200 cycles (27 years).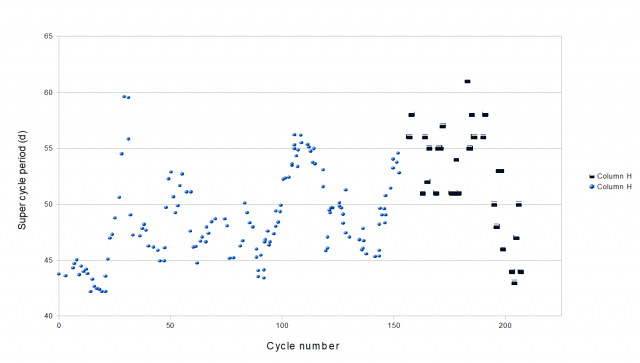 Previous superoutbursts have reached Mag 12.5.
Stewart