12 December 2019 at 6:00 pm
#581770

Bill Ward
Participant
Hi,
I'm not sure what happened to the original picture so here's another version in case anyone wants a look…
This is the original orientation and full size from HD frame. It also has been contrast stretched to show the faint lines.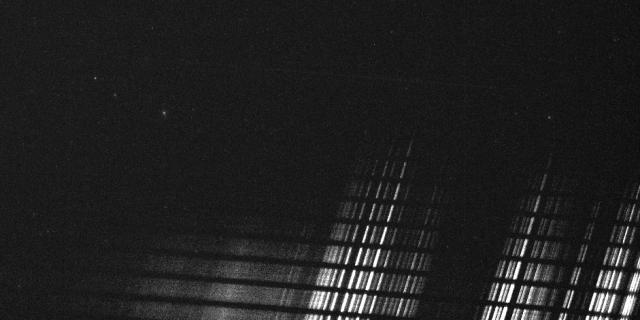 Even though it looks like I only got the start of the meteor, it's just brilliant!
Cheers,
Bill.