19 October 2015 at 11:15 pm
#577112

Bill Ward
Participant
Hi,
Here's a spectrum from the image taken just before the brightest flare.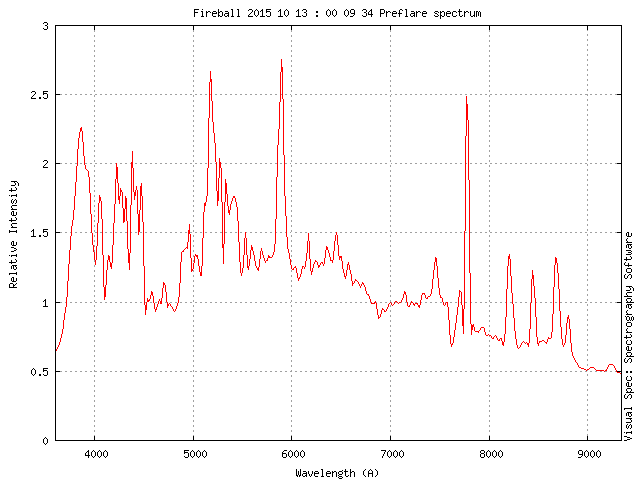 It's almost the same as the "fragment" spectrum. Perhaps un-surprising, what goes in ends up coming out!. But it begs the question what happens during the flare to stimulate the other emissions. More digging required….
Anyway, it looks very nice…

cheers,
Bill.