15 December 2020 at 12:57 am
#583569

Bill Ward
Participant
Hi,
Had a quick look at my HROfft images and 2320 seems to have been the 10 min interval with the highest activity!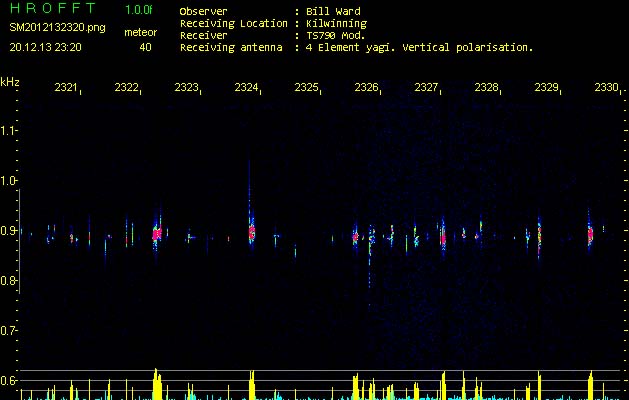 Lots of meteors! : – 0
I did have one frame with 46 meteors but it also had some interference that might have bumped to count up a little.
Here's a higher temporal version with the big ping just after 2322…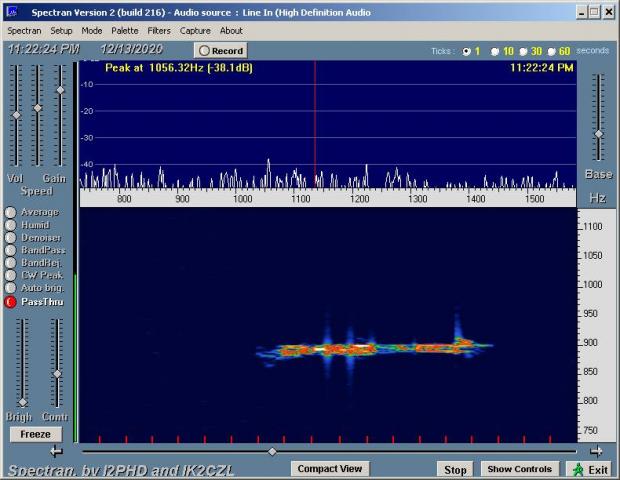 The red tick marks at the bottom are at 1 second intervals.
It's all good fun.
Cheers,
Bill.