Bill Ward
Participant
Hi,
Here's a light curve generated from the latest "melting meteor".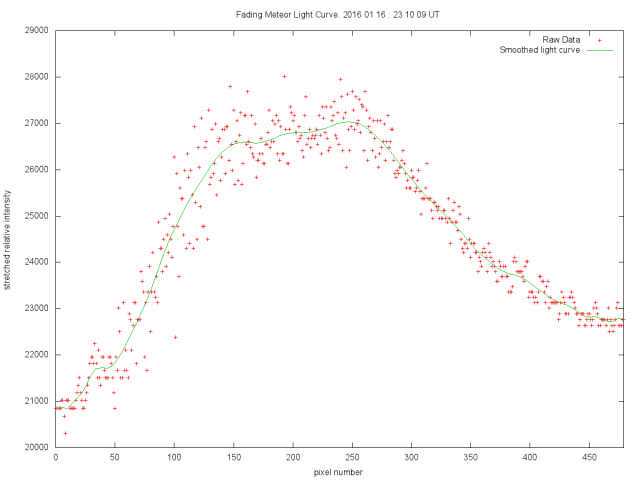 Interesting to compare this one to the one above. Maybe I should have drawn a longer "tail" on this one to make the comparison more direct. However one can see the same gentle tail off of light as the meteor disintegrates.
I'll need to dig out some comparable brightness "regular" meteors to show how they have a steeper fall of of light, it's on the to-do list… 😉
cheers,
Bill.