Bill Ward
Participant
Hi,
The spot that I imaged on the limb a few days ago has turned out to be the classic sunspot…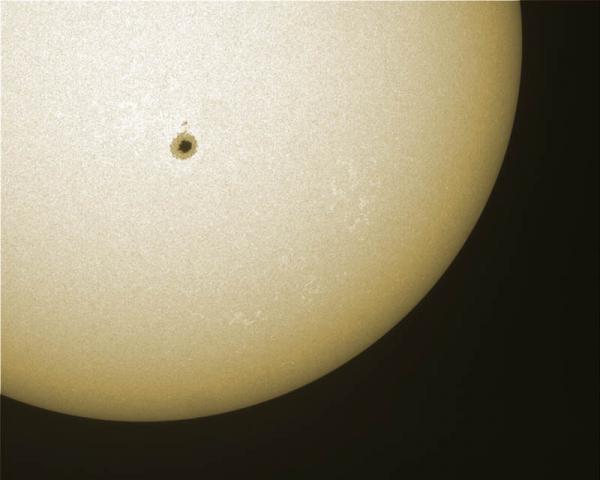 Image is a stack of 100 images processed in Registax 6. Taken 15.47UT today 21/5/16. Hopefully get a few more shots tomorrow if the weather cooperates.
A bit of pixel counting yields a spot diameter of around 47600km, ~3.7 times the diameter of the Earth.
… the Earth would sit nicely within the umbra!
Cheers,
Bill.