Bill Ward
Participant
Hi,
After the long twilights it was back to the spectro action last night!
Fortune gave me a very bright spectrum this morning. Both good dispersion and good resolution.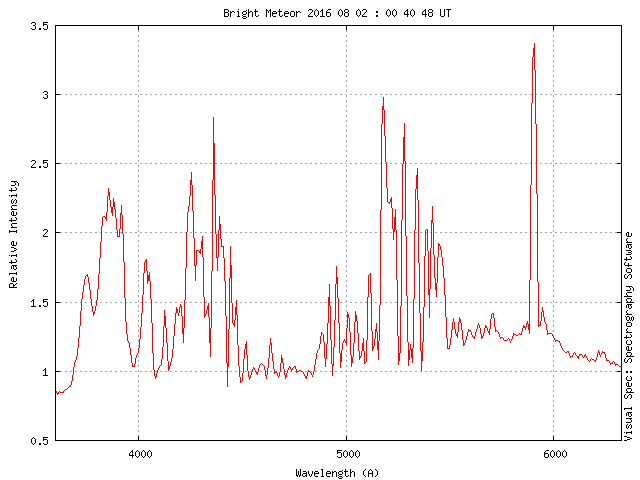 Many iron lines with a strong sodium line so very probably a stony iron meteoroid. However doing a instrument flux correction shows the "true" brightness of the blue iron lines.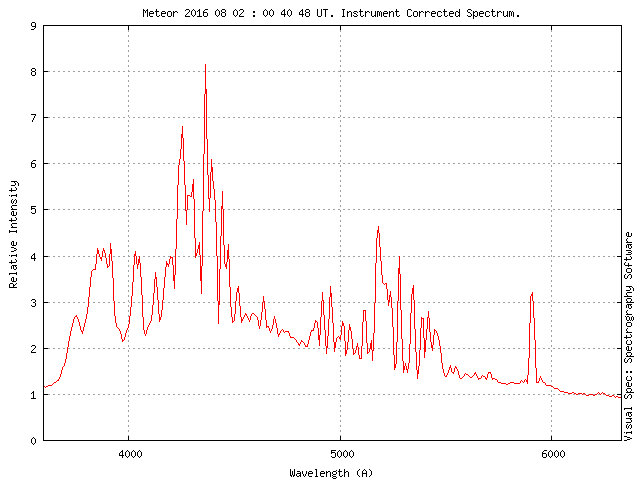 The video was quite interesting because the sodium line was very prominent on it's own for a significant proportion of the meteors duration before the other lines lit up.
cheers,
Bill.