Bill Ward
Participant
Hi,
Thanks, Unfortunately the zero order fell outside my fov because David Anderson did catch it also. It was a really nice sporadic.
Here is Davids picture.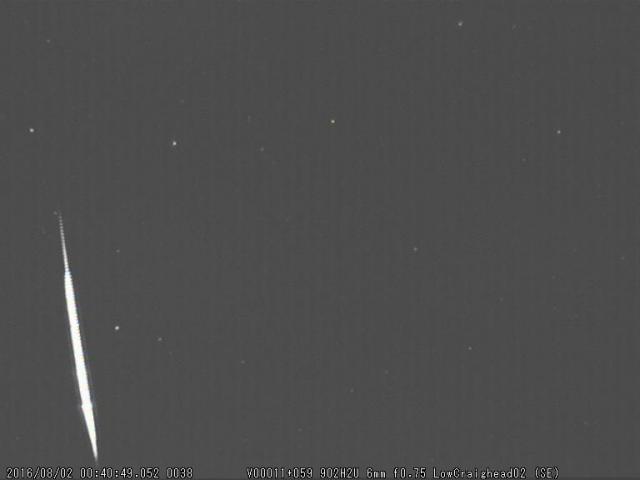 It would have been nice, I was very pleased with it for a first order spectrum. The dispersion was almost perfect at ~0.9nm/pix (a rare occurence with meteor spectroscopy!) and the effective resolution was ~1.9nm/pix fwhm on the blue/green irons lines. The multi station, multi technique data is slowly building up, we'll get plenty more with the additional spectro stations now,
cheers,
Bill.