11 November 2017 at 11:28 pm
#578756

Bill Ward
Participant
Thanks to the efforts of Mike and William this is looking like a good candidate. Whilst there is still a timing issue on my part the az and alt of my camera are in the correct direction.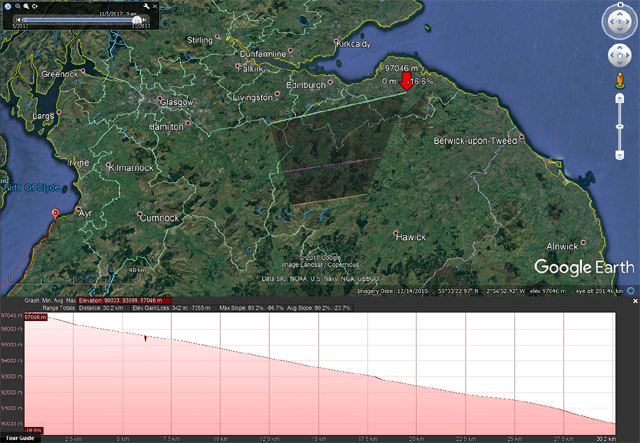 Due to resizing the image to fit it's a bit difficult to see the numbers on the graphic. The meteor trail starts at 97 km and decends to 90km over a 30km path.
Image courtesy of Mike Folan.
cheers,
Bill.