Robin Leadbeater
Participant
I measured these stars (and added a few more to better cover the spectral classes) on Saturday.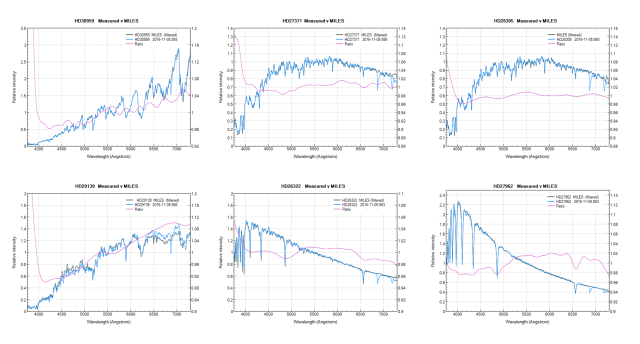 See the attached report.
I have also attached the reduced spectra as fits files if anyone wants to play with them. (Note the extension has been changed from fit to fits to be acceptable for upload to the forum. I also tried zipping them together but the forum does not allow zip files unfortunately)
The results are generally very encouraging with typically less than 2% error in relative flux from 4000-7300A. There are some larger systematic errors below 4000A which seem to be due to a small flux offset and will need further investigation. Extra precautions also need to be taken against scintillation when measuring first magnitude targets.
Cheers
Robin