28 November 2020 at 11:13 am
#583410

Alex Pratt
Participant
Alan,
Here's an example of a single frame of NGC 884 (Sword Handle, Perseus) from a video taken on 2020 Sep 13 with a Watec 910HX camera on a C11 /f10 with f/3.3 focal reducer. 0.64s integration setting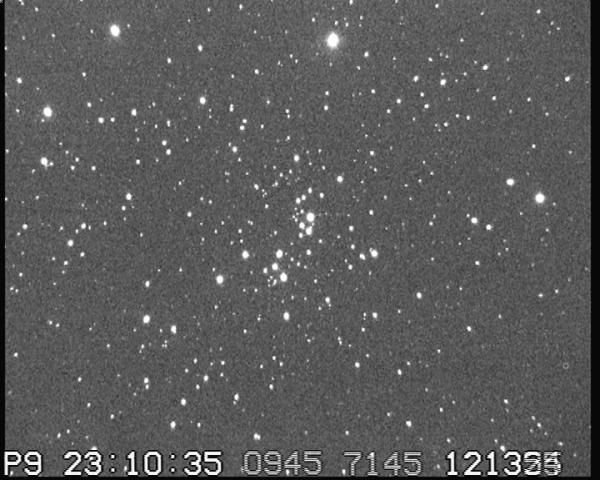 The field is about 30′ across the diagonal and it shows stars to mag. 15.
It's fun to observe the brighter star clusters in almost real-time, rather than second hand after spending hours taking hundreds of 'subs'.
Cheers,
Alex.