Bill Ward
Participant
Well, well, well…
A rough and ready re-do of a SINGLE frame reveals: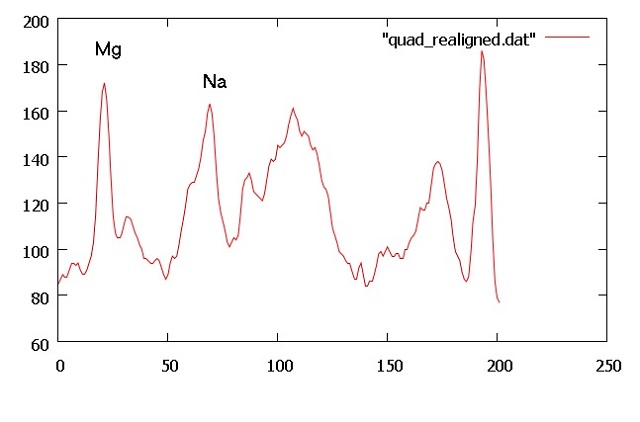 The Magnesium line does indeed squeak up a bit! There's definitely dodgy dealings going on with the binning but I don't know if this is enough to swing the issue.
It's all good fun and I'm off for a cuppa….