A gem of a lighting scheme
2019 May 25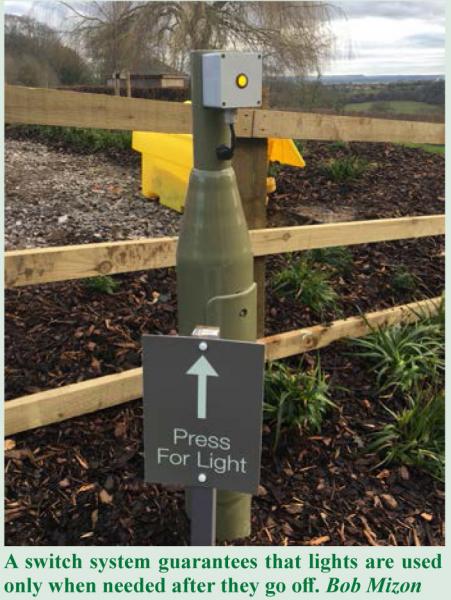 The Welsh Assembly, a pub in Gloucestershire, the M6 Toll Motorway and a tower in Clackmannanshire: these are some of the hundreds of organisations and establishments which have received Good Lighting Awards from the BAA Commission/Campaign for Dark Skies (CfDS), during the thirty years of its existence. Once co-signed by the late Sir Patrick Moore and nowadays endorsed by the Astronomer Royal, Lord Rees, the Awards are offered in recognition of care and forethought in lighting, confining emissions strictly to where they are needed.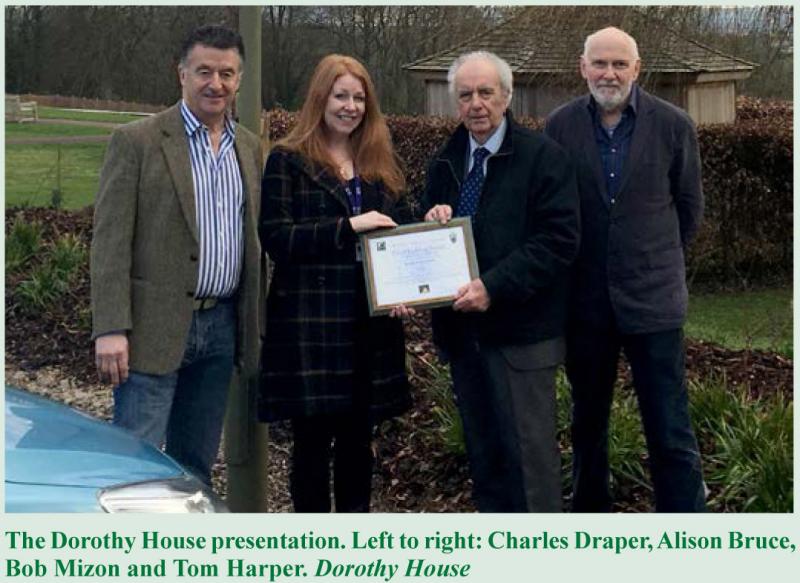 On 2019 Feb 11 a very well-deserved CfDS Good Lighting Award was handed to Alison Bruce, then Head of Estates and Facilities for Dorothy House Hospice Care at Winsley, near Bath. The award was presented by CfDS coordinator Bob Mizon and two members of the Starlit Skies Alliance for Bath and Surrounds: Charles Draper (Chairman of the William Herschel Society) and Tom Harper (Chairman of the Alliance). The Dorothy House lighting involves very well-shielded and minimalist LED units on timers and sensors, in two car parks. Emissions go to the target areas only, so no light escapes into the night sky, the adjacent Cotswolds Area of Outstanding Natural Beauty, and neighbouring or hospice premises. The lights go off at 6pm or dusk in one section, and 10pm in another; they can be activated thereafter – for ten minutes only – by local switches.
The good practice shown at Dorothy House will be promoted as a worthy example to small and medium-sized local businesses via a Cotswolds AONB communities fund. The scheme was designed by Ryan Carroll of Designs for Lighting; the luminaires were supplied by UK manufacturer DW Windsor and installed by MJ Church.
The Starlit Skies Alliance, including the Cotswolds AONB and the local branch of the Campaign to Protect Rural England, was formed in 2017. It has already shown itself to be a dynamic force for urgent change in lighting practices, aiming to protect both celestial and terrestrial environments from the depredations of stray artificial light. The Alliance and the CfDS warmly congratulate the Dorothy House team for such exemplary leadership in achieving benefits to biodiversity, human health, protection of a starlit sky and cost efficiency. These gains are all explored in detail in the free external lighting best practice film at www.starlitskies.org.uk
The British Astronomical Association supports amateur astronomers around the UK and the rest of the world. Find out more about the BAA or join us.