Auroral & noctilucent cloud activity 2021 February 20 – April 20
2021 May 31
With no coronal mass ejections and sunspot numbers just in double figures or at zero, there are 17 aurora sightings in this report. The Sun is now trying to lift out of minimum and there have been several coronal holes.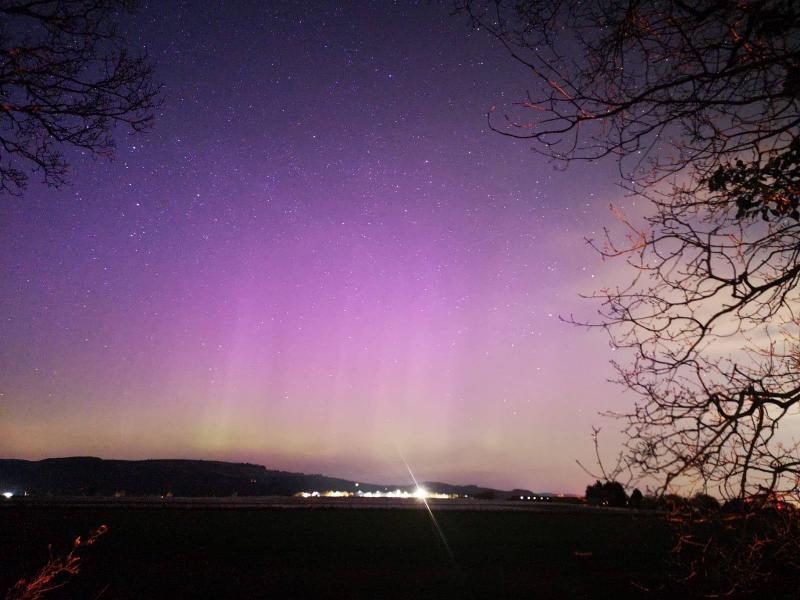 Aurora
There were no G-class storms in late February and three sightings. The first two were on Feb 20/21, by Denis Buczynski from Tarbatness and Alan Tough from Elgin, who also saw it on Feb 24/25.
In March there were two G2-class storms, five G1-class storms and nine sightings. The first was by Ronan Newman on Mar 6/7. The display on Mar 12/13 was seen by myself from Glenbarry, Alan Tough from Elgin, Denis Buczynski from Tarbatness and Gordon Mackie from Thurso. I saw it again on Mar 13/14 from Glenbarry, and it was observed on Mar 14/15 by myself from the same location, Alan Tough from Elgin and Denis Buczynski from Tarbatness.
In the April period there were four G1-class storms, two R1-class storms and five sightings. The first four were on Apr 16/17 and were made by myself from Glenbarry, Alan Tough from Elgin, David Paterson from just outside Perth and Nicola MacInnes, also near Perth. This aurora was reportedly seen as far south as Norfolk and was marked by a strong purple glow. The last sighting was made by Denis Buczynski from Tarbatness on Apr 17/18.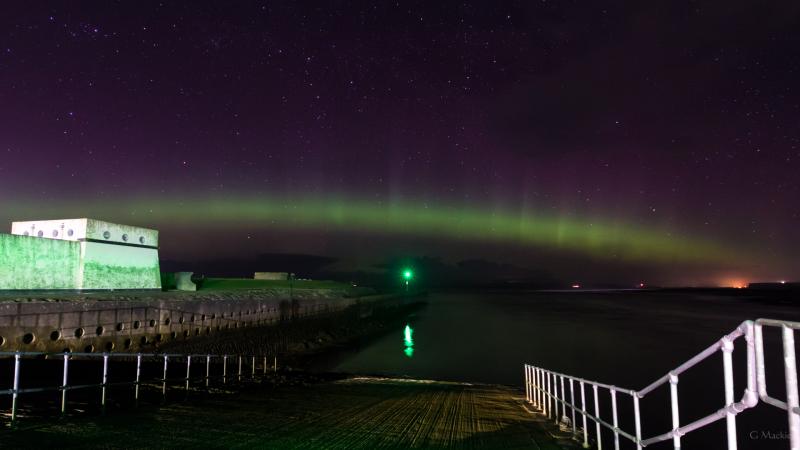 Noctilucent cloud
By the time you read this, the noctilucent cloud (NLC) season for the northern hemisphere will be starting, with first signs expected around May 15. Hopefully, it will be a good one. The southern season did not start until a month after normal, but finished on Feb 23 as expected, so we will have to wait and see what occurs in the north.
For those of you who are stuck in light-polluted areas or out of range of the aurora, there is a webcam operated by the Shetland tourist board (bit.ly/3iyToXq) which looks north and, if there is no cloud, will give a good view of any aurora or NLC (while you listen to the waves and sea birds). In addition to this, they have added another camera further north, specifically for the aurora (bit.ly/3nW0fuX).
I would like to thank all the observers who have contributed, and I ask you to keep sending in those reports to sandra-b@hotmail.co.uk.
---
Sandra Brantingham, Director, Aurora Section
The British Astronomical Association supports amateur astronomers around the UK and the rest of the world. Find out more about the BAA or join us.