CfDS awards in 2022 April
2022 June 6
April was a busy month for the BAA's Commission for Dark Skies, which presented a series of awards recognising exceptional practice in lighting control and meritorious efforts by individuals towards darker skies for our descendants.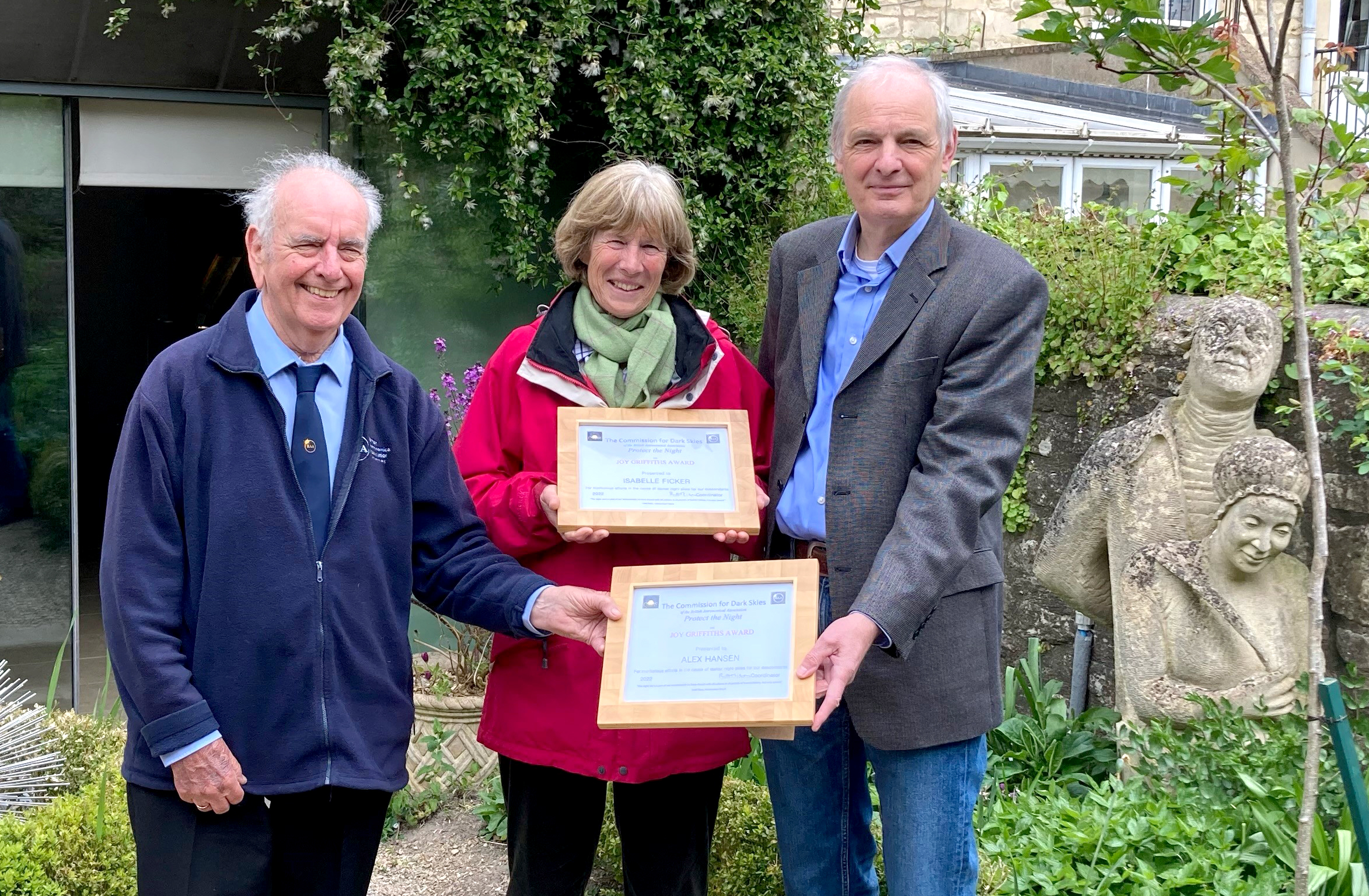 In 2019, at the Bath Royal Literary & Scientific Institution, the CfDS presented its Award of Appreciation to a local group who have done sterling work in promoting 'star-quality' lighting: the Bath & Surrounds Starlit Skies Alliance (starlitskies.org.uk). On 2022 Apr 22 Bob Mizon, Coordinator of the CfDS, presented the BAA's Joy Griffiths Award to Alliance members Isabelle Ficker and Alex Hansen, who have contributed enormously to raising awareness of good lighting practice in both the Bath and North London areas. The presentation was made in the garden of the Herschel Museum of Astronomy in New King Street, Bath, where William Herschel discovered the planet Uranus on 1781 Mar 13.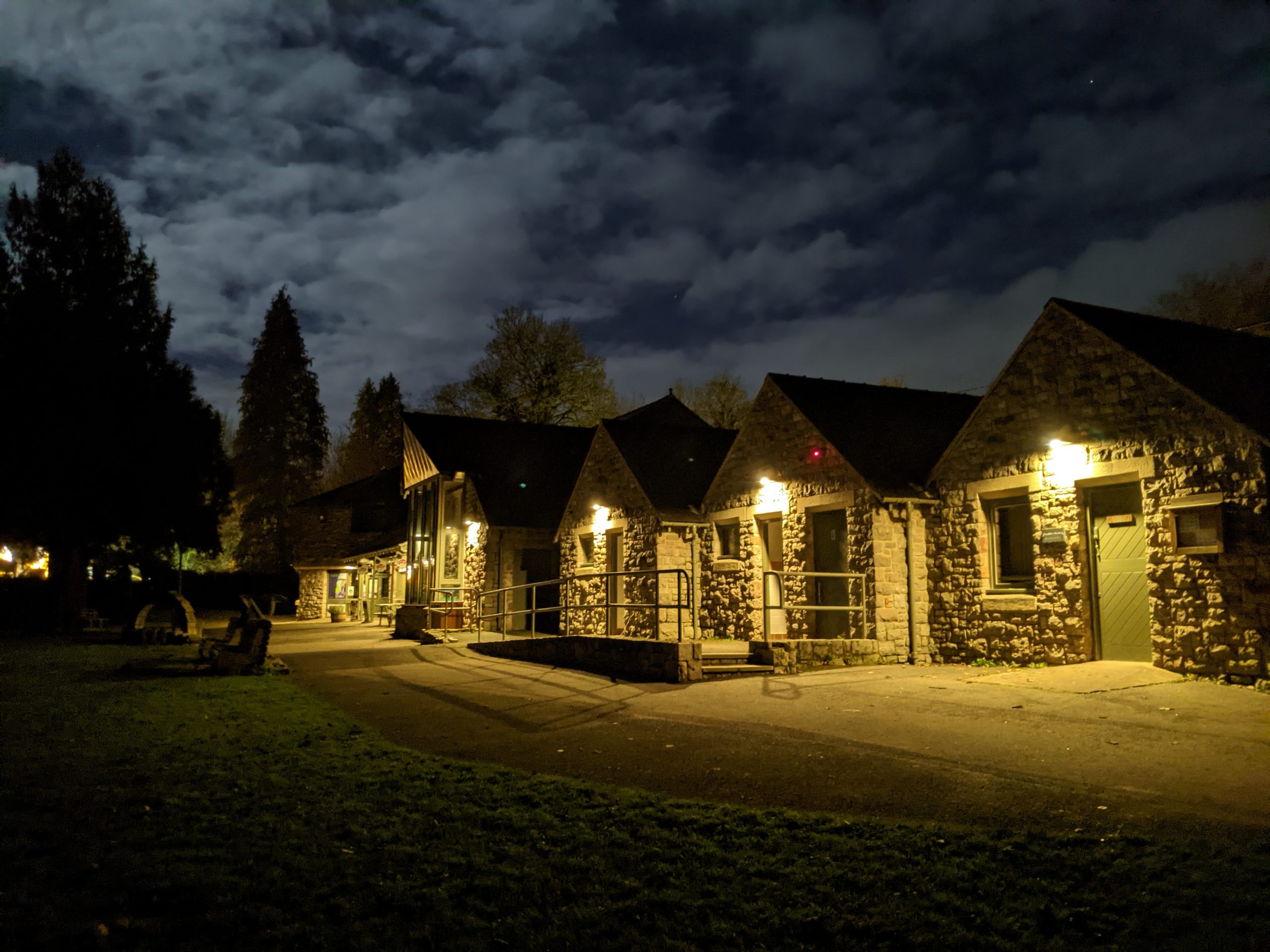 The Griffiths Award goes to individuals, not necessarily astronomers or BAA members, who have done outstanding work on behalf of darker skies. Joy Griffiths of Chard, one of the CfDS' long-standing local officers, lost her battle with the effects of a serious stroke in 2006 March. In recognition of her exemplary efforts to preserve and improve the night sky in Somerset, the CfDS committee decided in 2007 to institute the Award which bears her name.
Another April recipient of the award, by post, was Dani Robertson. Dani is the Dark Sky Officer for the Prosiect Nos Partnership between Snowdonia National Park and the Clwydian Range & Dee Valley, Anglesey and Pen Llŷn Areas of Outstanding Natural Beauty. Some readers may recall seeing her on BBC Countryfile earlier this year, talking about the efforts made in her area to ensure the preservation of its pristine night skies.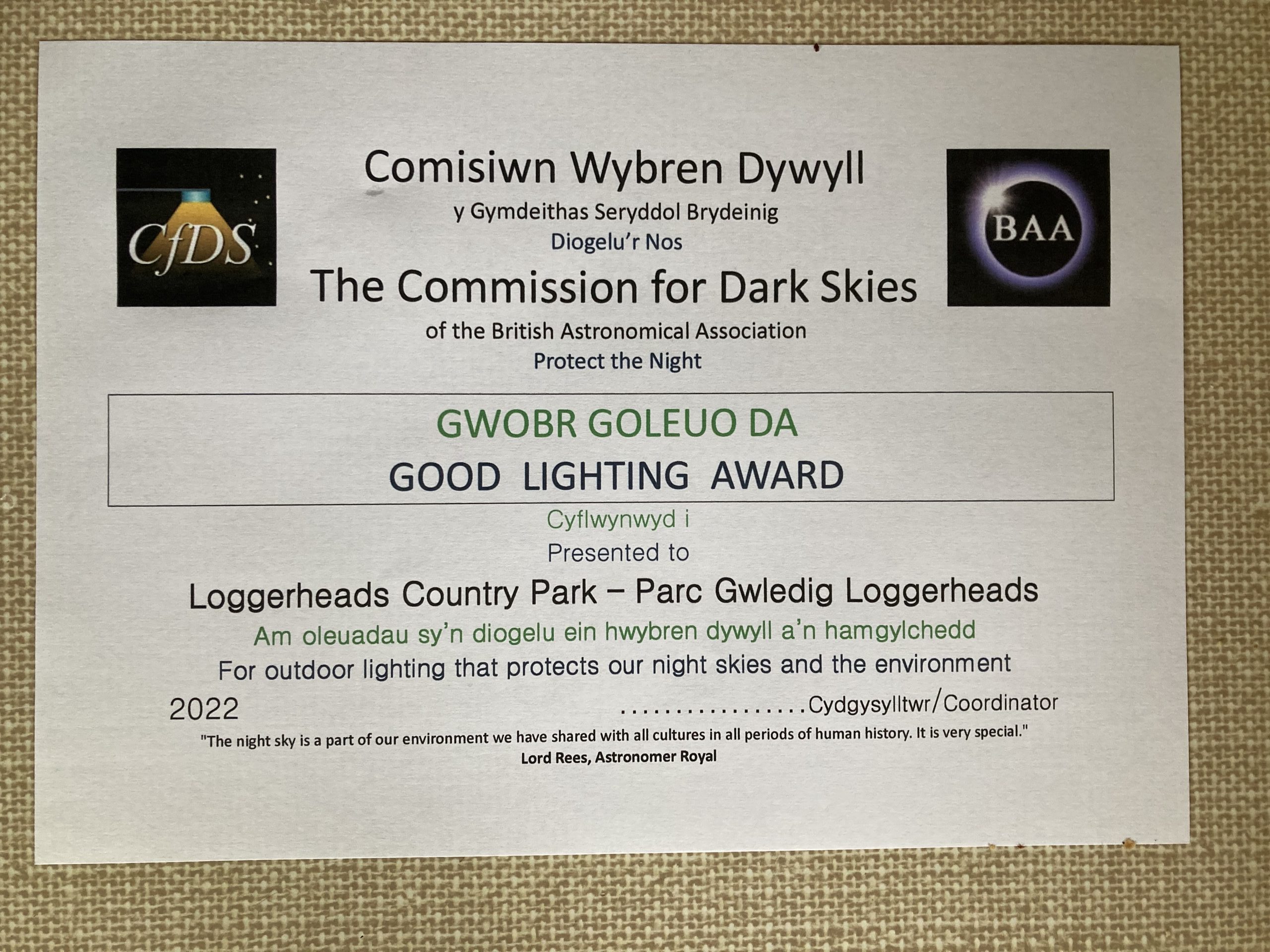 Dani later put the CfDS in touch with David Shiel, of the Clwydian Range & Dee Valley AONB and Loggerheads Country Park, Denbighshire. The Park has excellent new 'sky-friendly' lighting, which also respects the local biodiversity. CfDS' Merseyside officer Gerard Gilligan gave David the Good Lighting Award for that installation. The bilingual version was created by our Anglesey / Ynys Môn representative, John Rowlands.
---
Bob Mizon, CfDS Coordinator
The British Astronomical Association supports amateur astronomers around the UK and the rest of the world. Find out more about the BAA or join us.