From The BAA Archives
2022 January 29
As you will be aware, the BAA has decided, sadly, to leave Burlington House after some 80 years. The office was in the Herschel Room and the move has necessitated the removal of archives stored there to other locations. In the preparatory work for the move, we had to also consider items that were on the walls or the mantelpiece in the room, as well as cabinets.
On the mantelpiece was the seal maker (embosser) used to produce a BAA mark on letters, etc. I show it here together with the embossed mark it makes.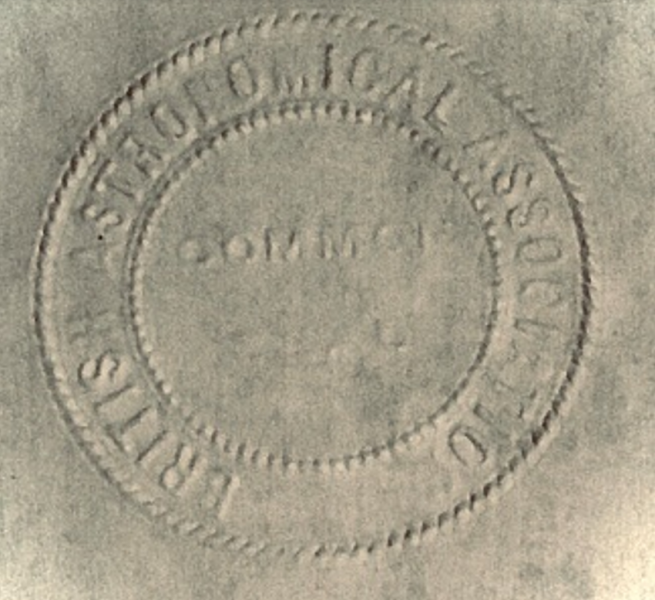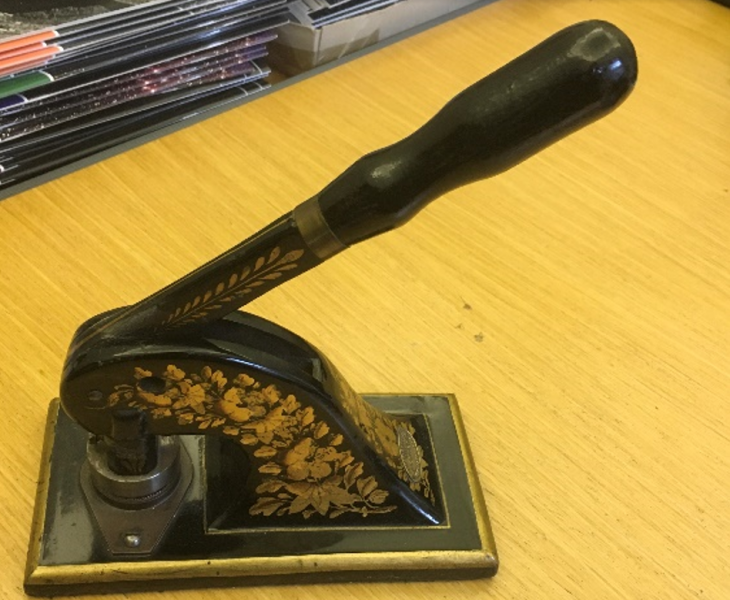 In 1911, the BAA was 21 years old. Its 'coming of age' was celebrated by incorporation, in accordance with the Companies (Consolidation) Act of 1908, which confers on scientific and other societies the advantages of a Limited Liability Company without the necessity of using the name. This was important because it safeguarded the possessions of the BAA and enabled the officers to invest its funds. The certificate for this was framed and placed on the wall as shown below.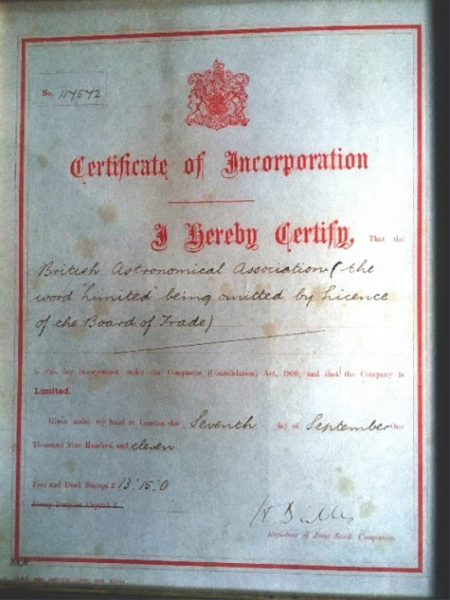 The BAA moved to Burlington House from Sion College in 1942. Lydia Brown had joined the BAA in 1928 as Assistant Librarian and became Assistant full-time Secretary in 1931. From then on, her home was used as the BAA office, with stock and publications held there until she retired in 1971, after 40 years as Secretary. All the stock, etc., was then moved to Burlington House. This had to be delayed as she became seriously ill in 1970 October, but as recounted below (from the BAA Memoir 'The BAA: Second fifty years'), she recovered.

Her framed MBE certificate was on the wall in the Herschel Room. The picture of her shown here was in the 1971 October Journal.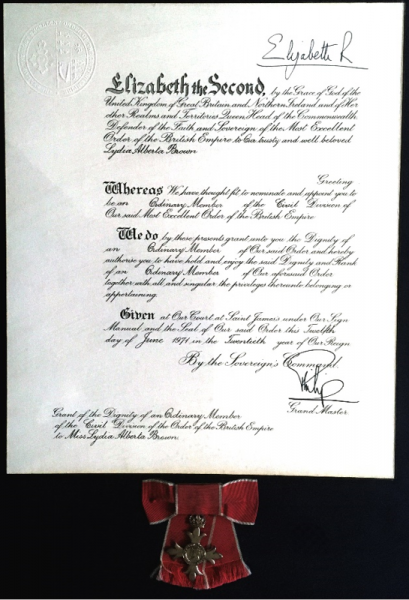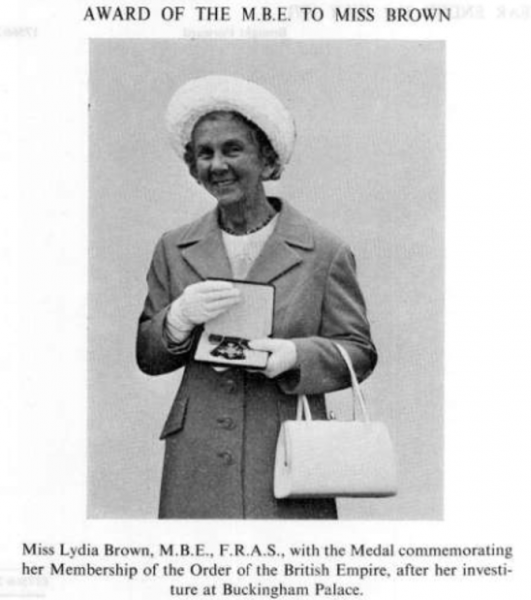 We now award the Lydia Brown Medal for 'meritorious service'. Without doubt, she would have been a worthy recipient of the medal herself.
---
John Chuter, Archivist
The British Astronomical Association supports amateur astronomers around the UK and the rest of the world. Find out more about the BAA or join us.