From the BAA Archives
2022 December 8
In my 2022 August 'From the Journal Archive' piece [132(4), p.220], I mentioned an occultation of Uranus by the Moon that would take place in September. The Moon will occult the planet again on 2022 Dec 5 (Monday) and again on 2023 Jan 1 (Sunday), visible north of a line roughly between Cork and Norwich. The Moon will also occult Mars on 2022 Dec 8, from about 5 to 6 a.m. and very soon after opposition. There is another chance to see the same event on 2023 Jan 3, but only from the Indian Ocean or southern Africa. Mars has long been a favourite target for observation at opposition, as it is then at its closest to Earth and subsequently larger than usual.
I have referred to the observer Roland L. T. Clarkson before and we have all his logbooks in the Archives. He managed an observation of Mars the day after the 1950 Mar 23 opposition, as shown here.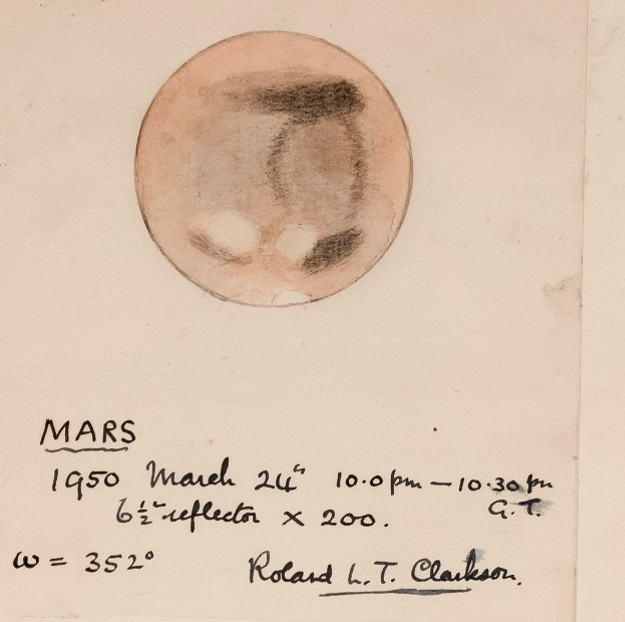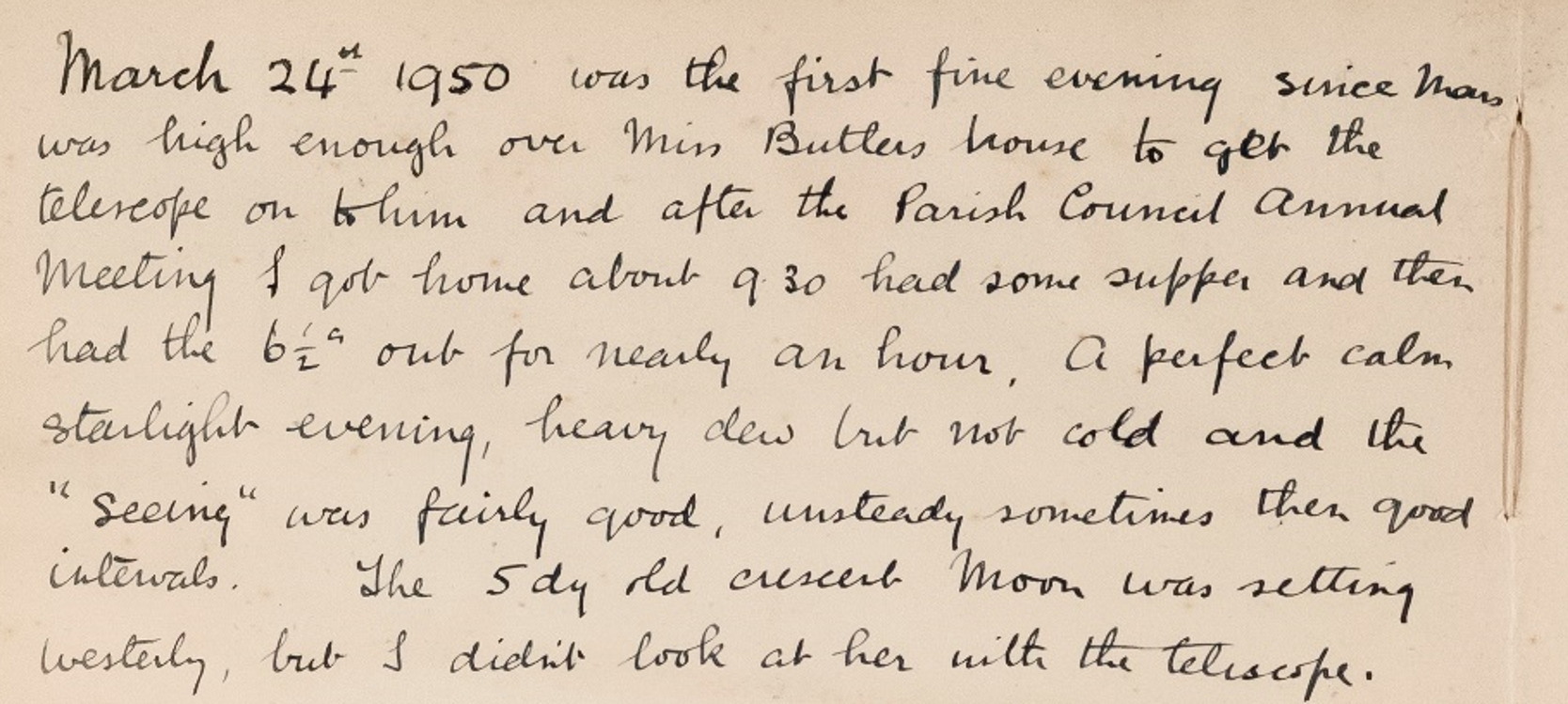 In 1952, there was an opposition of the planet on May 1. Clarkson made an observation of it on May 7, as again shown.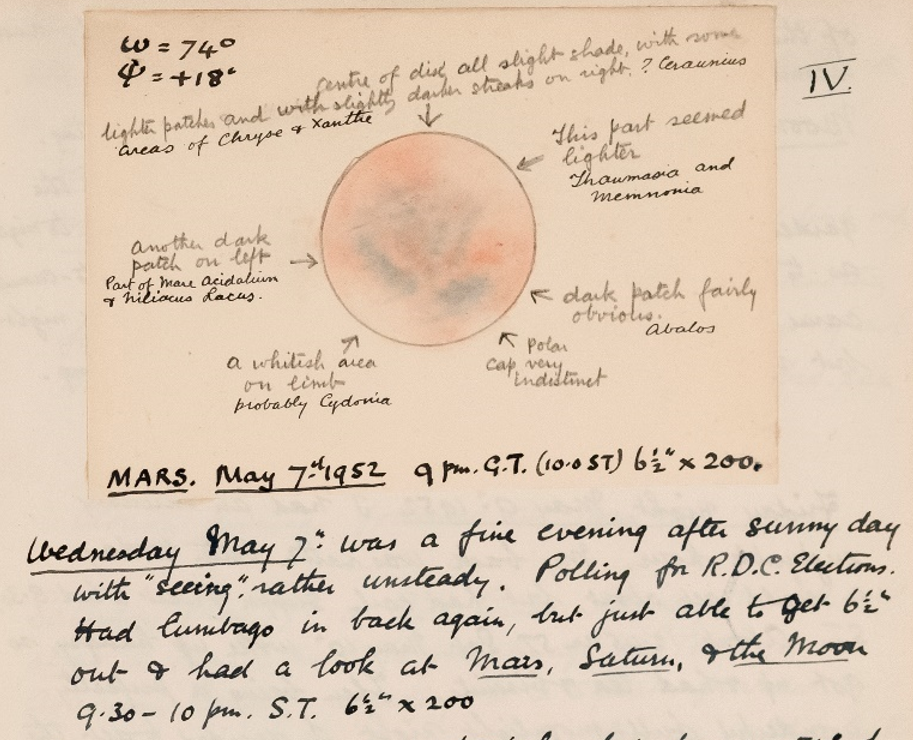 Even with lumbago, he managed to vote at the local elections and get his telescope out! We have much further detail and other observations, but I do not have room to show them all.
F. Denning was a prominent early member of the BAA and was Director of the Comet and Meteor Sections at separate times. In the Archives we have a logbook of his, in which he records observations of Mars around the date of the opposition of 1903 Apr 2.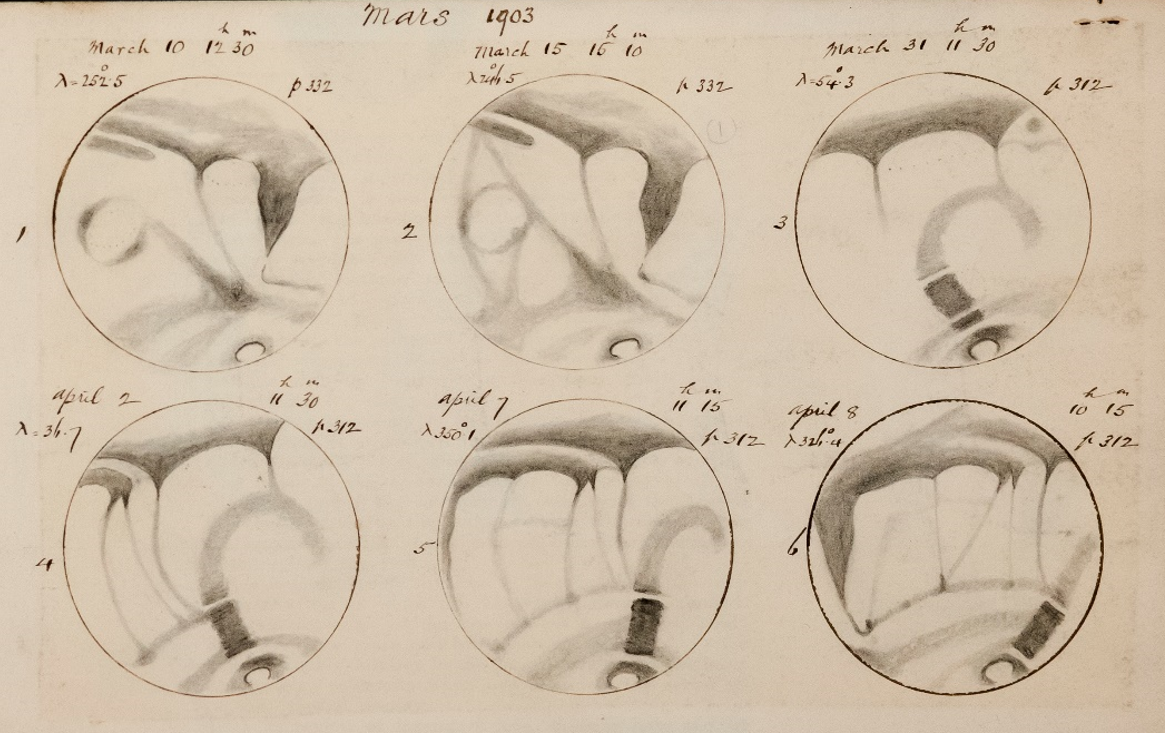 The archives are a fascinating repository of observations of past BAA figures, and they are being added to all the time by present members.
The British Astronomical Association supports amateur astronomers around the UK and the rest of the world. Find out more about the BAA or join us.