From the Journal archive
2023 February 7
One of the BAA's most famous members was Sir Patrick Moore. He was born on 1923 March 4, so this is his centenary year. By the time he died in 2012, he had been a member for over 78 years. He was elected on 1934 November 28, when he was 11 years old. This was recorded in the 1934 November Journal (below).

I have had a look for the first subsequent reference to Patrick in the Journal and this is the earliest I can find (below). In the 1940 June issue, he is recorded as asking questions at a meeting where a Mr Holborn gave a talk on variable stars. He was 17 at the time.

At 19, he was showing his interest in the Moon with the following (below) about a recent lunar eclipse, in the 1942 April issue. There then follow numerous references in subsequent issues.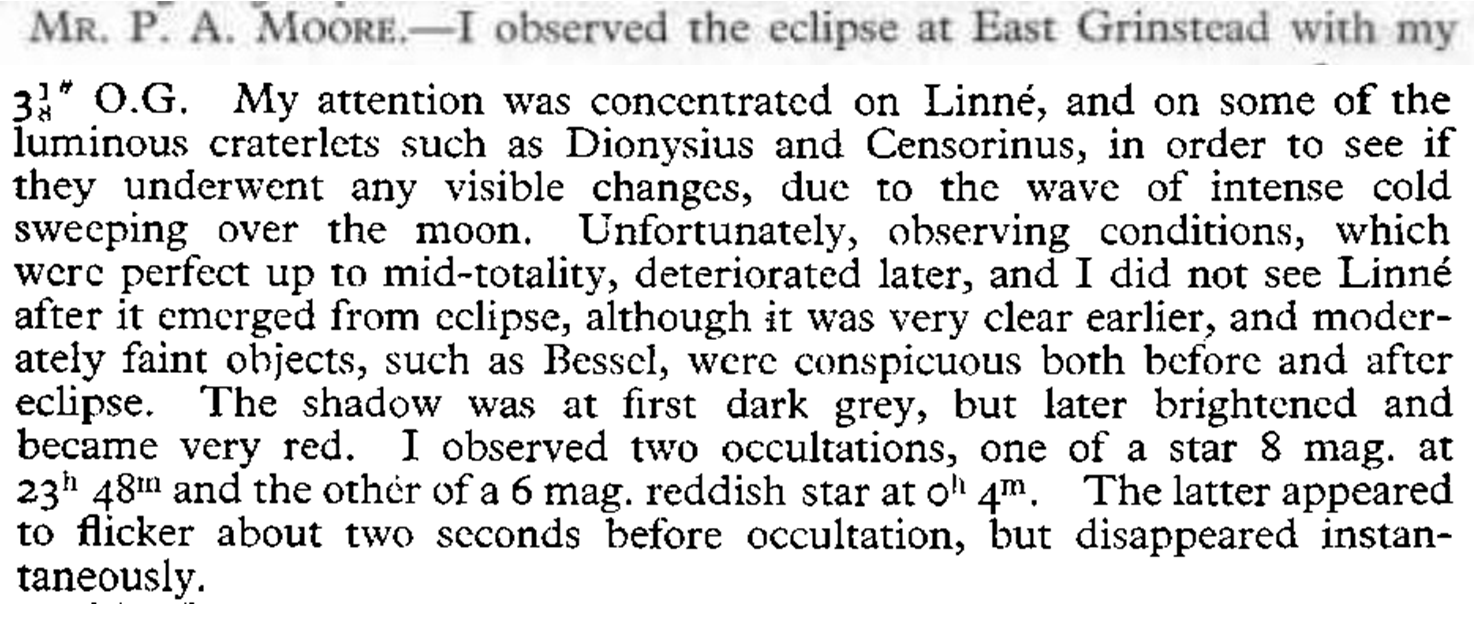 In the 1973 February Journal, for example, there are over forty references to Patrick. I show here one (below) which might be of interest. By 1973, Patrick was an OBE, Director of the BAA Lunar Section, and a well-known public figure, having presented The Sky at Night on television since 1957.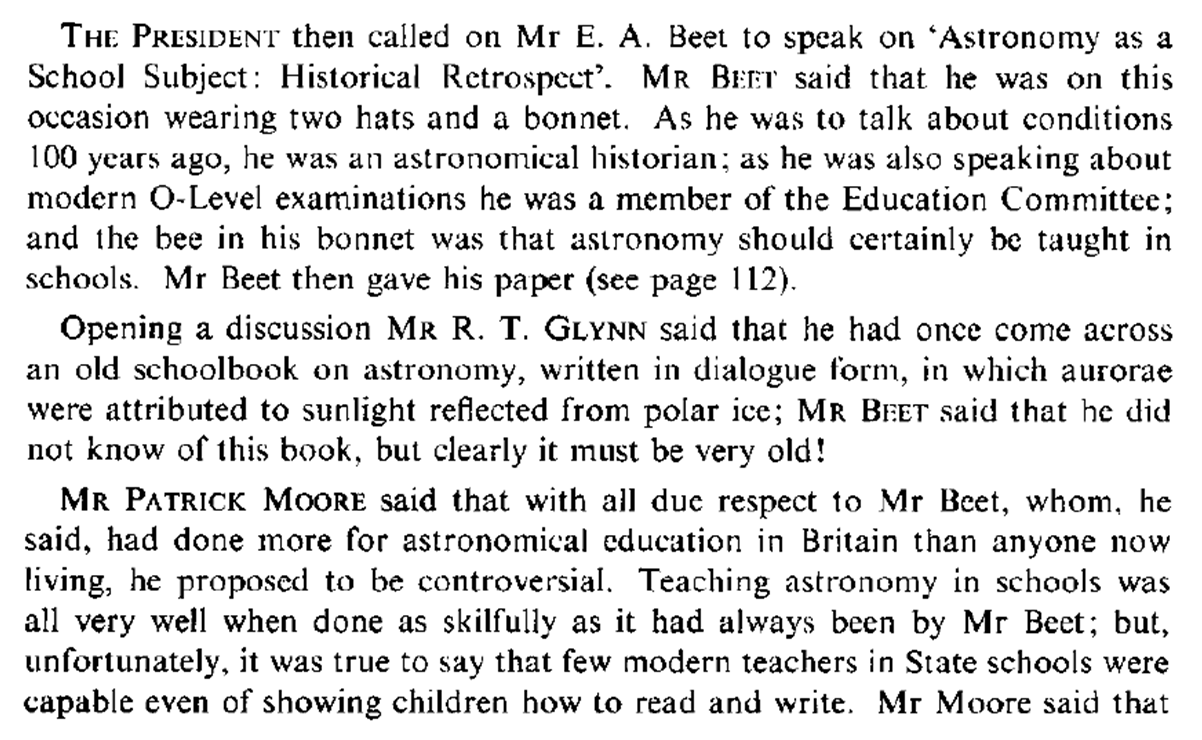 By the 1998 February issue, Patrick was the Public Relations Officer of the BAA. There are again many references to Patrick and I show here an interesting piece on the Leviathan at Birr Castle.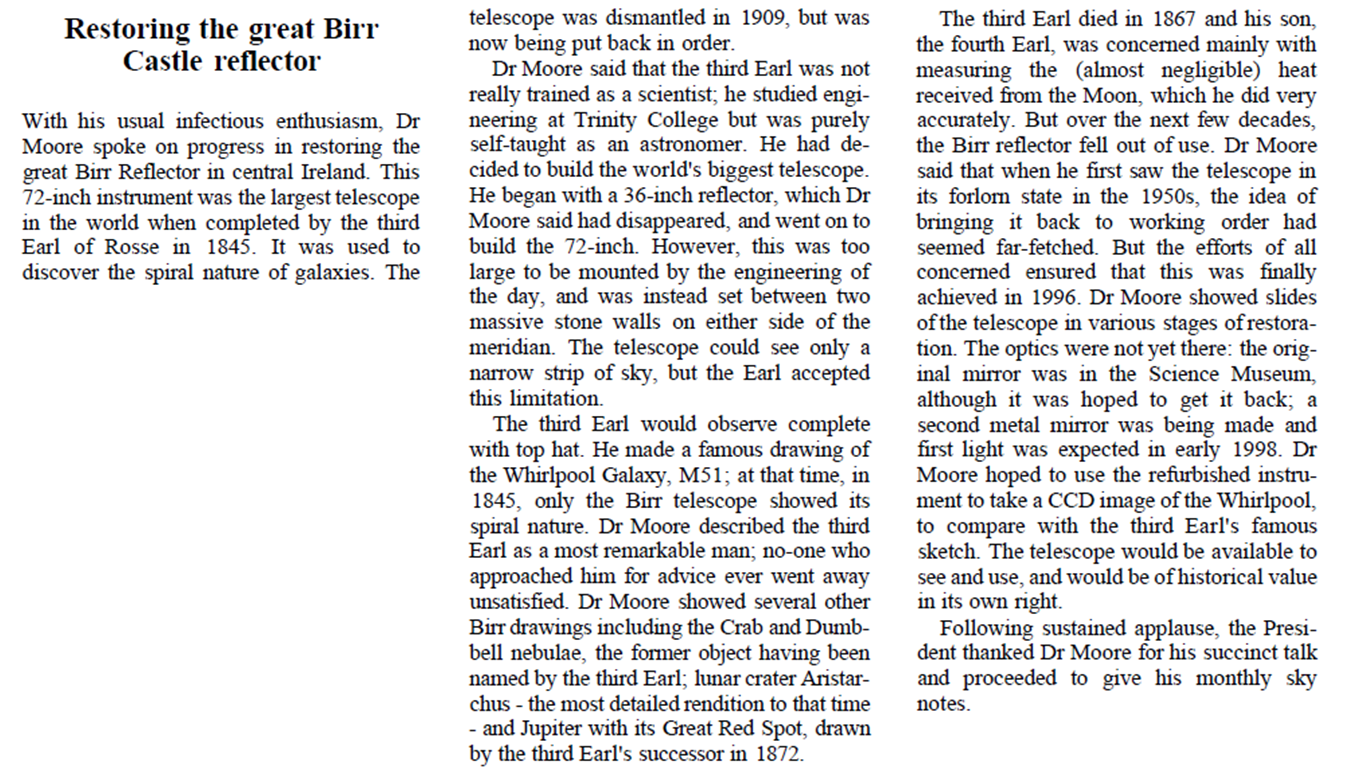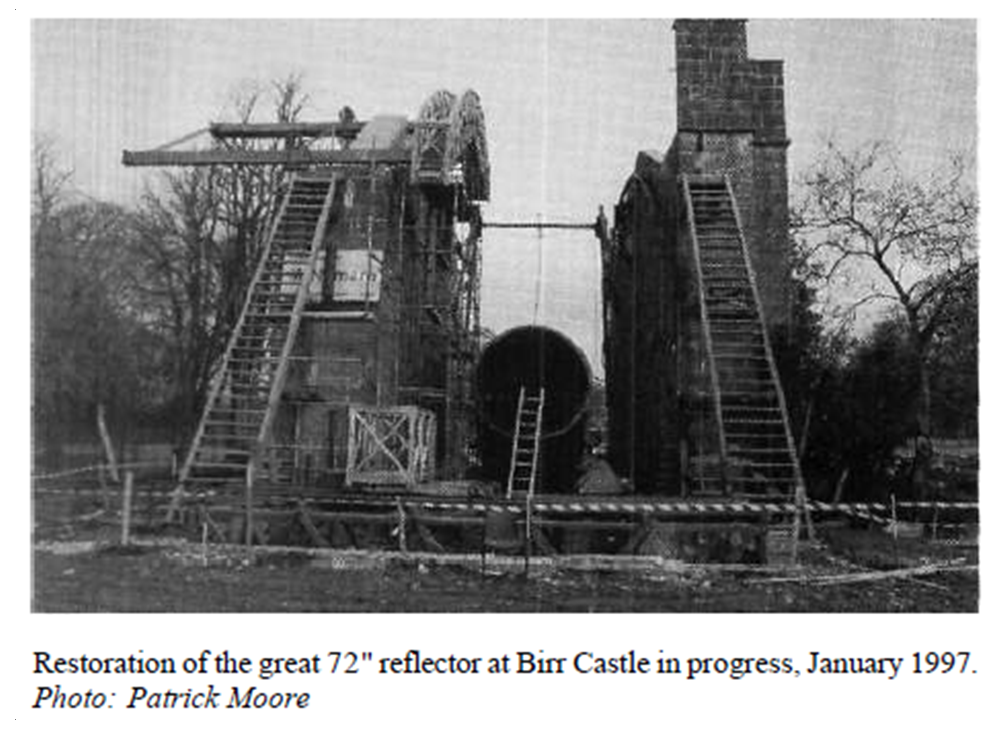 The British Astronomical Association supports amateur astronomers around the UK and the rest of the world. Find out more about the BAA or join us.