From the President
2021 July 31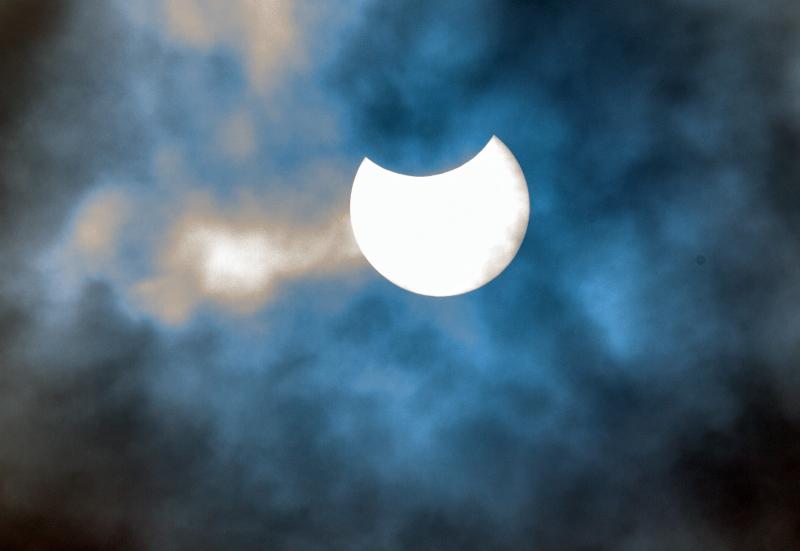 Astronomical scene
As I write this piece, we have now passed the summer solstice and nights will be drawing in before too long. This is a time popular to many astronomers, who welcome the return of dark skies but without the cold of winter. The peak of the Perseids this year is early evening (19:00 UT) on Aug 12, and with new Moon on Aug 8 there is the potential for a favourable display – weather permitting!
In my local astronomical society, there is a long-held belief that if someone orders new equipment, there is a strong chance that this will be followed by a period of inclement weather. With the amount of cloud and rain that we have had I can only think that somebody has bought some seriously good kit.
Whilst the recent past has not been great for observing, it is good to see the images in the members' albums on the website. Pictures of noctilucent cloud and sunspots as well as deep-sky and planetary targets show that there were clear spells to be taken advantage of. The ban on foreign travel meant that observing the annular solar eclipse of 2021 Jun 10 was limited (for the majority of our members) to the UK, and while it was observed by many, as evidenced by the photos, this was often through a blanket of cloud.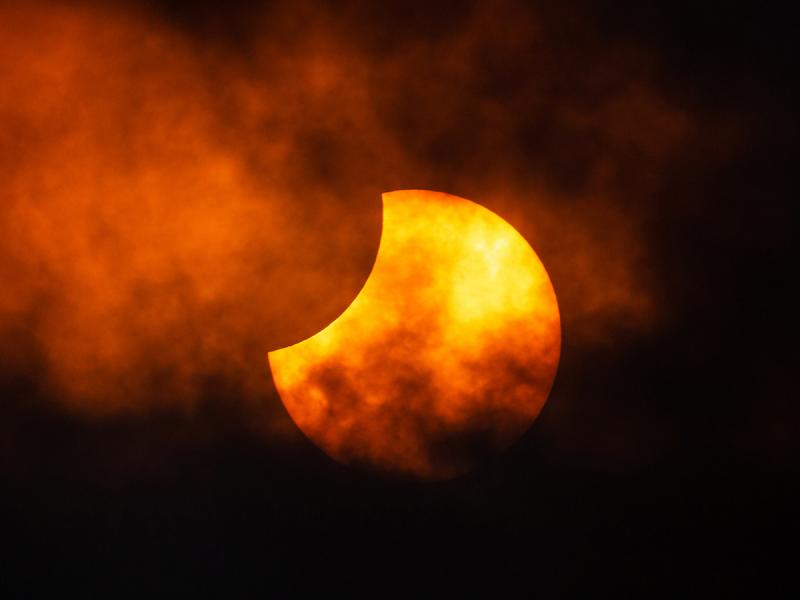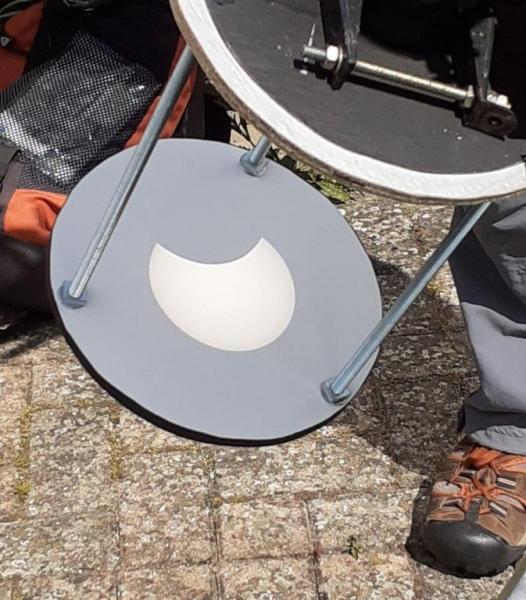 The discovery of a nova in Hercules was great to see, so soon after the appearance of V1405 Cas. Prof Jeremy Shears, Director of the Variable Star Section, has written a really interesting article looking at the difference between the two objects in this issue. V1674 Her was discovered by Seiji Ueda in Japan, using a Canon 6D camera and 200mm lens.
Future meetings
Our event at the University of Leeds in September is expected to mark our return to face-to-face meetings, with numbers likely to be limited. We will be using our new booking system, Eventbrite, which will hopefully make it easier for you to book and for the office and meeting organiser to administer. More details are on the back page of this Journal.
'Losing the sky'
Some of you may have seen a presentation held by the Astronomical Society of Edinburgh recently (Jun 15), which looked at the effect on the astronomical community of the satellite mega-constellations launched by SpaceX and others. It was hosted by Prof Andy Lawrence, who has written a book with the same name. A YouTube recording is available if you missed it.
The BAA is working with the Royal Astronomical Society, Federation of Astronomical Societies and Society for Popular Astronomy to put together an observing plan for amateurs to participate in a scheme to monitor these objects. This will involve undertaking photometry and potentially obtaining positional data that can be used by professionals in their attempts to mitigate the effects on our night skies. Further details will be released in due course.
Lunar Section Director
Prof Bill Leatherbarrow has been at the helm of the Lunar Section for 12 years, including his time as President (2011–'13), but regrettably he is standing down due to personal reasons. The Section has thrived in recent years, and I know that members will join me in thanking Bill for his magnificent contribution and wish him and his family the very best for the future.
Board & Council ballot
With the paper edition of this Journal is a ballot paper with details of the nominations for the forthcoming elections to both the Association's Board and Council. Over recent years we have introduced online voting, to make it easier for members to cast their vote. Those members for whom we hold an up-to-date e-mail address will receive a personalised link to enable you to vote (please check your spam box!) on or shortly after the ballot is due to open on Monday, Aug 9. If possible, please use this facility, but we will of course be accepting postal votes if you are unable to do so. Family members who require additional ballot papers should contact the office to request them.
We are always seeking people to stand in these elections, not only to make the ballot more meaningful but with the desire to encourage people who have hitherto not been involved to become so, and thereby introduce new personalities and ideas into the Association's governing bodies. It is too late this time but bear it in mind for April/May of 2022, when nominations are requested.
---
Alan Lorrain, BAA President
The British Astronomical Association supports amateur astronomers around the UK and the rest of the world. Find out more about the BAA or join us.