Howard Miles' British Empire Medal
2018 January 17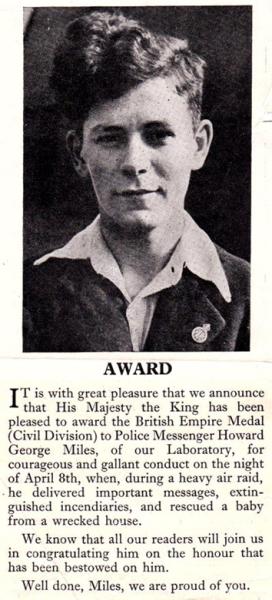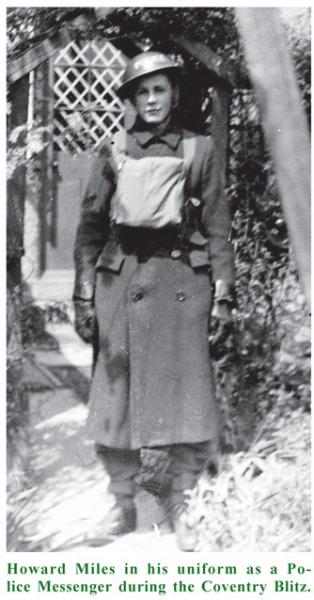 Following submission of his Obituary for publication in the December Journal [J. Brit. Astron. Assoc.,127(6), 371 (2017)], the author became aware that he had been misinformed about the circumstances that led to Howard Miles being awarded the British Empire Medal (BEM). The true circumstances were as follows.
Howard attended Bablake Grammar School in Coventry, and at the age of 16 had started work in the laboratory at Alfred Herbert (a company making machine tools) when war broke out. He became a police messenger, and when just 18 years old was awarded the BEM (Civil Division) for courageous and gallant conduct in the Coventry Blitz. During the major air raid on the night of 1941 April 8/9, 230 bombers attacked the city, dropping 315 tons of high explosive and 25,000 incendiaries. Howard delivered important messages, extinguished fires caused by incendiary bombs and rescued a baby from a wrecked house. The adjacent cutting from the in-house magazine of Alfred Herbert describes the award.
Howard later joined the RAF as an officer navigator and spent time training, partly in Canada. He had always had an interest in aeroplanes.
The undersigned is most grateful to Howard's daughter Pamela Miles for providing this important information.
John W. Mason
The British Astronomical Association supports amateur astronomers around the UK and the rest of the world. Find out more about the BAA or join us.