Obituary: Rob Moseley (1952–2022)
2022 August 7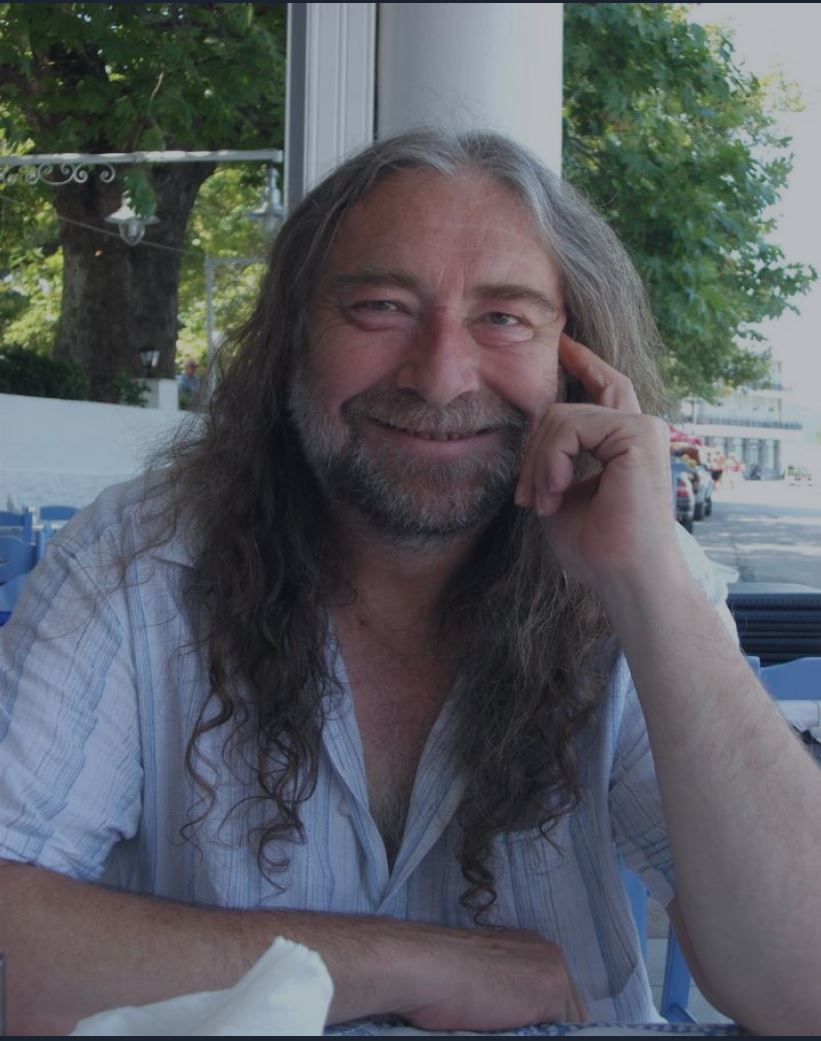 Rob was a lunar and planetary observer who contributed many observations to the BAA Sections in the 1980s and '90s. He was primarily a visual observer, with perceptive skills and an ability to portray on paper the detail he could see at the telescope eyepiece. He was a keen student of the history of astronomy and spoke at many meetings of the BAA and other groups around the country. He will be missed by all who knew him.
Rob's love of astronomy began in his teens, with the purchase of a book. He taught himself the constellations and observing techniques at a home-made observatory in his garden at Cecil Road, Northampton. His attempts to establish an astronomy club at school met with little support, but led to the establishment of important friendships. He enjoyed formative experiences at an
astronomical youth camp in Germany in 1969, and regularly attended meetings of the astronomical section of the Northampton Natural History Society at the Humfrey Rooms, Northampton. His involvement with this local society offered opportunities to observe the skies using their telescope at Gordon's Lodge. He always insisted that as a beginner, he did not need a telescope to get started; just a decent pair of binoculars and a copy of Norton's Star Atlas sufficed. At this time, he met Roy Panther. Roy became a valued friend
and mentor, whose encouragement was treasured as it set him on the path to further study.
Rob's working life was varied. He taught English and also worked as an expert guide at the Lunt Roman Fort Museum, near Coventry.
His interests other than astronomy were many. He spent time restoring habitats at the bird reserves at RSPB's Leighton Moss and Warwickshire Wildlife Trust's Brandon Marsh. He was a member of the Cloud Appreciation Society. He collected rock and mineral samples on field trips and studied these with a stereo microscope. He was instrumental in cataloguing coins for the Lunt Fort and the Herbert Art Gallery in Coventry. His knowledge of Roman History was extensive. He also followed the many travails of his beloved home town football club, Northampton Town (The Cobblers), throughout his life.
Rob joined the Coventry & Warwickshire Astronomical Society (CWAS) and was the editor of their society magazine Mira for some years. He also led the project to renovate and reinstall the 6-inch Cooke refractor on top of the college where the CWAS met.
Rob's principal astronomical interests were faithfully recorded in his many logbooks and diaries. His numerous lunar and planetary drawings exemplify the classic manner of recording telescopic observations. He also made extensive observations of double stars and descriptively recording the contrasting, colourful hues of these objects was an ongoing joy and pleasure for him. His enthusiastic approach is summed up in this extract from Mira:
'Estimates of colour are of no value in the scientific sense – and yet this is the part of double-star observing I tend to enjoy most. The subtleties of star coloration are only truly appreciated by the double-star specialist. Many are an aesthetic delight. Once my eye became used to perceiving colour at low light levels I found that Webb, Smyth and the other 19th-century observers were not being that fanciful with their 'garnets', 'indigos' and 'olivacea subrubicundas'! Stars really do have the most gorgeous colorations – if real attention is paid to them. Colours are always more striking with complimentary pairs. The yellow and lilac of Albireo is the most famous example of quite a common combination. My favourite is the pair 32 Eridani (470). The 4th mag. primary is a rich yellow, with a 6th-mag. comes ['visible companion' – ed.] I have noted as 'emerald'. Webb describes the pair as 'Topaz and Bright Green'. This companion is one of the few stars I've come across which is unmistakably green – it's a ravishing sight! The red/green combination is best typified by Antares and its companion, but to British observers the 7th mag. attendant is a stiff test due to its low altitude and
consequent poor seeing.'
During his membership of the BAA, Rob was editor of the Lunar Section publication The New Moon. At the time of his involvement, the study and drawing of lunar features by observers had become somewhat neglected and the practice was in danger of being seen as redundant, with the emphasis having seemed to have shifted towards observations of transient lunar phenomena. However, Rob's successful editorship was rewarded with a significant resurgence of contributions by observers who made lunar drawings. The magazine continued to be published for many years. His own drawings are currently being scanned to be kept in digital form by members of his family (wife Lesley, son Joe and daughter Liz). These will be available for viewing and use, as a lasting legacy and encouragement to young observers. The desire to share his enthusiasm was his lasting gift.
Rob eventually set up an observatory at his home in Coventry, devoted to the observation and measurement of close double stars. His results were published in US Naval Observatory and Webb Deep-Sky Society publications.
He will be remembered by many members of this Association as a careful and diligent observer. The loss of Rob will be grieved by his family and many friends, of whom I was privileged to have been one.
---
The British Astronomical Association supports amateur astronomers around the UK and the rest of the world. Find out more about the BAA or join us.