Observing & recovering the Winchcombe meteorite
2021 May 31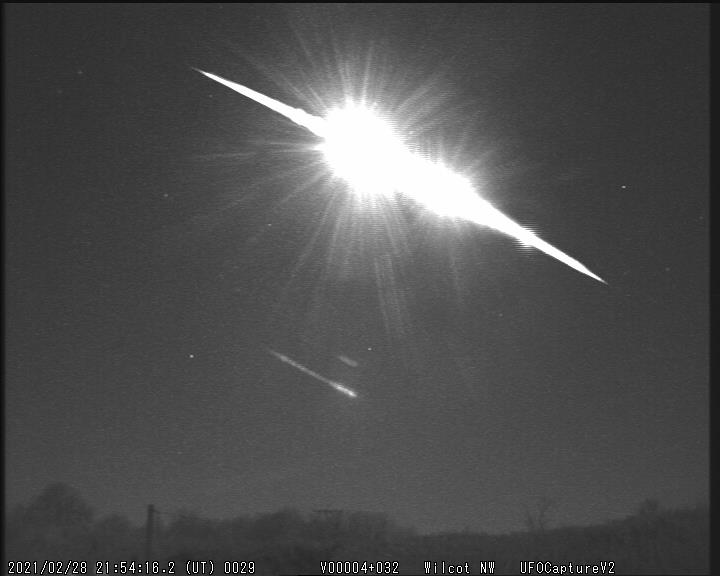 When Dr Ashley King and I presented a webinar on 'Recovering the UK's next meteorite' for the BAA back in January, we had no idea that we would be putting all our planning into action within two months. It had been thirty years since the last recovered fall in the UK (in Glatton, Cambridgeshire), so we thought we had committed to the long haul.
That all changed at 21:54 UT on Feb 28 this year, when a bright fireball was observed for seven seconds from all across the UK and from parts of Ireland and Belgium.
In the UK there are six active meteor and fireball networks, being the Network for Meteor Triangulation & Orbit Determination (NEMETODE), the UK Meteor Observation Network (UKMON), the UK Fireball Network (UKFN), SCAMP/FRIPON, the Global Meteor Network and AllSky7. The networks cooperate with each other on meteorite recovery and together we established the UK Fireball Alliance (UKFAll) in 2018. We therefore expect (or hope) to have multiple trajectories and analyses to compare very quickly after any major event. We also share fireball camera data between networks in a standardised format and so each network can mix and match the third-party data that will add to their analysis.
Sadly I did not see the fireball, but Ray Taylor of the NEMETODE meteor network did. At 22:17 he e-mailed other NEMETODE members with his visual observation; then, at 22:32, Adam Jeffers of the same network reported a third-party sighting of the fireball from Galway, Ireland. SCAMP/FRIPON cameras in Manchester, Cardiff and Honiton had also registered the fireball, which evidently had been seen across the entire British Isles, making it a huge event and a good candidate for being a meteorite-dropper.
Whilst the SCAMP/FRIPON system automatically calculates the trajectory and orbit, it does not do it instantly. By about 23:00 I had tired of hitting 'refresh' on the FRIPON portal and knew that I had an interesting day coming up.
The search
Checking the FRIPON site at 05:40 the next morning, the trajectory, terminal altitude and velocity had now been calculated and looked promising. The UK Fireball Network (part of the Global Fireball Observatory, or Desert Fireball Network (DFN)) had also recorded the fireball from three of its cameras in England – at Welwyn Garden City, Lincoln and Cambridge – and based on analysis done in Western Australia overnight, had also concluded that a small meteorite had fallen. Dr Hadrien Devillepoix of the Desert Fireball Network and Curtin University, in an email at 05:41, observed: 'Lots of fragmentation, to a point where it is difficult to pick out the timing on the still images. Orbit is pretty cometary. Combined with the unusual amount of fragmentation, I'd say that makes it interesting as we might be looking at a less common type of meteorite.' So, the hunt was on.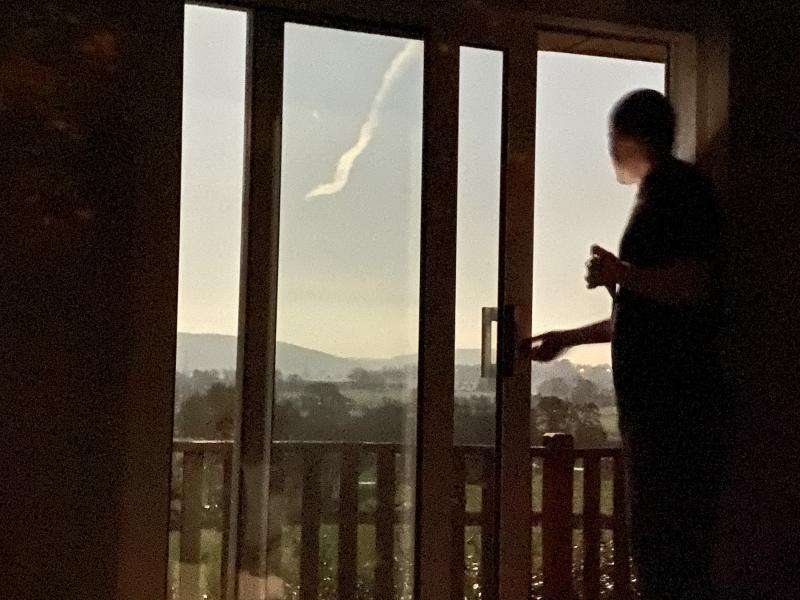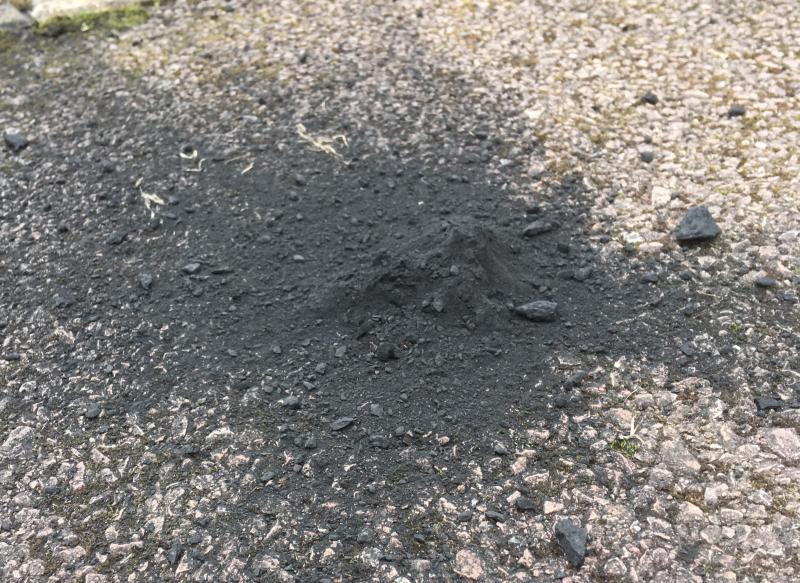 The International Meteor Organisation and American Meteor Society reporting website received over one thousand public reports, including several of a sonic boom. At one point it looked as though this would be the most-reported fireball ever. Mike Hankey of the American Meteor Society was urging us to get out searching and had also seen the event on one of his AllSky7 cameras, owned and run by Ben Stanley at Nuneaton.
In discussions early on the morning after the fireball, we realised that COVID-19 restrictions would severely inhibit our recovery operation as the UK was then still in strict lockdown. Plans to involve the public would need to be shelved. We therefore decided to alert the media to a huge, 280-square-kilometre approximate fall area, centred on Winchcombe. If objects were reported in that region, we would know which ones were likely to be interesting, but the map was vague enough to be useless as a collector's guide, so would not encourage people to flock to the area or break the lockdown.
By 06:53 we had circulated the draft press release within UKFAll, and we got it out the door an hour or so later. By mid-morning, the news media had picked up the press release and map; by lunchtime several UKFAll members were on national television explaining what to do with suspected meteorites and who to contact. By the evening, Ashley was even on the BBC national news, which arguably gave him even more reach than he had during the BAA webinar eight weeks earlier.
Unbeknownst to us, by that evening most of the meteorite was sitting in a clean plastic Waitrose freezer bag in the house of Rob, Cathryn and Hannah Wilcock in Winchcombe. Hannah had heard a shattering sound outside at about 10 p.m. and looked out the window, but had not gone out to investigate. The next morning, she and her parents found a splatter of black rock on their driveway. According to media reports, Hannah asked herself: 'has someone been driving around the Cotswolds lobbing lumps of coal into people's gardens?'. Cathryn thought that perhaps someone had emptied a portable barbecue onto their drive.
Their son told them about the meteorite fall in the area and about how to recover it. So, Rob Wilcock bagged it and sent a photo to the UKMON. No rain had fallen overnight, so most of the 300g of fragments were recovered in nearly pristine condition. The precious plastic bag was driven back to the Natural History Museum in London by car, and the museum's Planetary Science team immediately set to work on curation, description and preservation. The Wilcock family donated the fragments to the Museum, in an act of generosity and far-sightedness that will long be remembered.
Although no members of the public could be recruited for the search, about fifteen members of the UK planetary science community each received health-and-safety sign-off from their institutions for business-related travel and then descended on Winchcombe. A lovely, nearly intact 150g piece was found in a sheep field by searchers from the University of Glasgow. Three or four members of the public also reported small finds on their own properties in the strewn field. Small fragments were found up until two weeks later, taking the total recovered to just over 500g.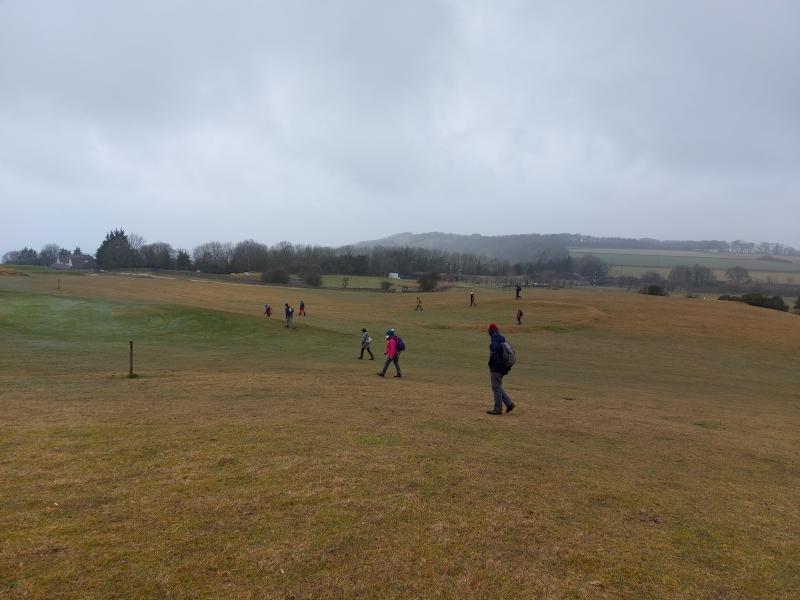 Analysing the meteorite
Most of the meteorite is now in the Natural History Museum, though pieces were immediately taken to the Open University (for study of oxygen and other isotopes), the University of Glasgow and elsewhere for time-sensitive cosmogenic radionuclide analysis. The Natural History Museum has a particular interest and expertise in carbonaceous chondrites and what they can tell us about the early history of water in the solar system. It was therefore almost with disbelief that they found themselves in possession of 500g of almost pristine carbonaceous chondrite, when they had been gearing up for analysis of three grains of quite similar material from the 5g recovered by Hayabusa2 from the asteroid Ryugu (see the 2021 February issue, 131(1), p.4). Ashley has likened the outcome to a sample-return mission, but without the expensive spacecraft.
On Mar 17, just two weeks after the meteorite was recovered, Dr Natasha Almeida and her team at the Natural History Museum ran a scanning electron microscope viewing session, using the Microsoft Teams online platform, for about 50 people who had been involved in the recovery. The two hours of drive-by science involved lots of instructions like 'what's that white bit up to the left, no higher, stop!' followed by zooming in and spectroscopy being performed on the tiny area selected, then cranking over to the next target of interest. At one level it was a first look at the mineralogy and lithology of the meteorite, while at another it was a socially distanced celebration of what we had all achieved through collaboration and an element of good fortune.
In all, fifteen fireball or meteor cameras recorded the event – three from SCAMP/FRIPON, three from UKFN/DFN, two from AllSky7 (Ben Stanley and Luc Bastiaens), two from the Global Meteor Network (Mark and Mary McIntyre and Paul Dickinson), and the balance from NEMETODE and UKMON (Nick James, Alan Shuttleworth, Derek Robson, Richard Fleet, Dave Jones, Steve Bosley and the late and much-missed Peta Bosley). Derek Robson recorded the fireball through a spectroscopic grating from Loughborough. Analysis of the exact fireball path, fragmentation history and light curve is ongoing and data from all the networks are being used in this analysis.
This unusual event is an early success for UKFAll. By identifying the fall zone and by getting the message to the public quickly, at a minimum we prevented the meteorite from being swept up or hosed off the driveway. We now have 500g of very fresh and unweathered carbonaceous chondrite to study, along with a detailed trajectory and accurate pre-arrival orbit. Overall, the system worked; having several alternative draft press releases written two years ago turned out to have been a good idea.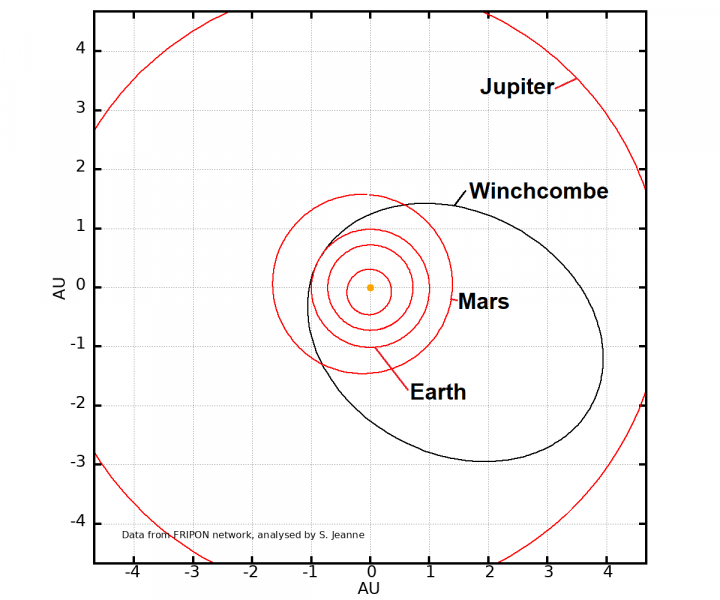 Would the Winchcombe Meteorite have been recovered without UKFAll? It is hard to say. The family did not immediately recognise it as a meteorite and may not have reported it. They probably would not have recovered it quickly and in pristine condition without the guidance that we put out. So, we will take both our luck and our win! But let's not leave it there – let's do it again and soon. According to FRIPON, we should see several meteorites landing in the UK each year, so hopefully it will be less than thirty years until we find the next one.
What next after Winchcombe?
The Winchcombe fall has inspired hundreds of people to sign up as volunteer searchers; we are now encouraging those volunteers to join their local astronomical or geological society or both. We are preparing a 'What to do if there's a meteorite fall' pack for local societies, so that they can coordinate any future searches in their areas, rather than us trying to do it as incomers.
We also need more cameras in each of the networks. Scotland, Northern Ireland and the north of England are not as well covered as Gloucestershire was, and even southern England needs more. If you are interested in getting your own camera (which will cost you about £450 to buy, or £250 to build yourself), visit globalmeteornetwork.org for an overview, then join both NEMETODE and UKMON at nemetode.org and ukmeteornetwork.co.uk. You can be part of history next time round. Hopefully, that will be soon!
---
Jim Rowe, Organiser, UK Fireball Alliance
The British Astronomical Association supports amateur astronomers around the UK and the rest of the world. Find out more about the BAA or join us.