Reginald Lawson Waterfield (1900–1986), eclipse chaser & comet photographer extraordinaire
2021 May 31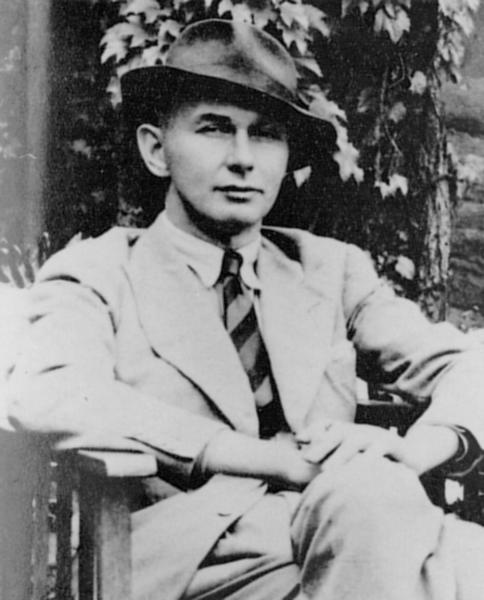 The early years
Reginald Lawson Waterfield (Figure 1), or 'Reggie' as he was known to all his numerous friends, was born on 1900 Apr 12 into a privileged family. Reggie's father, the Very Reverend Reginald Waterfield (1867–1967), had been educated at Winchester and New College Oxford and ordained as an Anglican priest in 1897. Reggie's mother Mary Lawson (1868–1959) was the daughter of Thomas James Lawson, a farmer from New South Wales, hence Reggie's middle name. Reginald Snr became the assistant master at Rugby School and was the Principal of Cheltenham College by his early 30s. He also became archdeacon of Cirencester/Cheltenham and, in 1919, the dean of Hereford. In addition he had been a chaplain in the household of Queen Victoria, a prominent Grand Master Freemason and a tutor to Prince Arthur of Connaught.1
Reggie's paternal grandfather, Edward Waterfield of the Bengal Civil Service, had a brother, William Waterfield, whose second wife was Matilda Rose Herschel, the tenth child and eighth daughter of Sir John Herschel. Their son, also named William – William Francis Herschel Waterfield (1886–1933) – became a professional astronomer in Bloemfontein. He joined the BAA in 1908, so Reggie's father's cousin must surely have been an inspiration to the young Reggie. William was a keen variable star observer, even attending a BAA meeting on 1928 Mar 28 while Reggie was in the USA.2
Reggie attended Temple Grove Preparatory School. The headmaster was another relative: the Rev. Harry W. Waterfield. Later, Reggie followed family tradition and attended Winchester College,3 but chose Guy's Hospital medical school instead of Oxford University.
Reggie's younger sister Patsy, alongside her future husband Charles Warner, would eventually run a successful elite boys' preparatory school called Heatherdown, near Ascot.4
Reggie witnessed the Great Daylight Comet of 1910 through his nursery window, looking 'like a great quill pen standing upright in the twilight sky'. Despite some sources claiming that Reggie saw Comet Halley during 1910, he recollected to Harold Ridley (1919–1995) that he certainly did not see it then, despite once being shown 'Comet Halley' by a misinformed adult. Reggie strongly suspected that the celestial feature he was directed to was actually the Pleiades star cluster.5
Steavenson's influence
From 12 years of age Reggie, developed a close friendship with W. H. Steavenson (1894–1975) who would become a highly respected BAA observer. Steavenson, frequently called 'Steave', but eventually nicknamed 'Pongo' by Reggie, was six years older. 'Pongo' was a reference to the P. G. Wodehouse character Reginald 'Pongo' Twistleton.
As a teenager Steave lived at Ariel Lodge, Hewlett Road, Cheltenham and attended Cheltenham College, where Reggie's father was the headmaster. On 1911 Sep 24 he independently discovered comet C/1911 S2 (Quénisset) on a two-hour hand-guided photograph he was making of Comet Brooks. This feat, from a 17-year-old schoolboy, admitted Steave to the RAS on 1912 Jan 12, after being proposed by the Astronomer Royal F. W. Dyson. Reggie's father announced that Cheltenham College would enjoy an extra half-day holiday to celebrate Steave's achievement. The 12-year-old Reggie must surely have regarded his 18-year-old friend and mentor as a role model and, two years later, it would be Steave who proposed Reggie for BAA membership. Reggie was elected on 1914 Nov 25, in the early months of the Great War, at the age of 14.6 From the age of 13 Reggie had owned a 3-inch (76mm) refractor and a 6-inch (152mm) Gregorian reflector.7
In 1912 Steave headed for Guy's Hospital with a classical scholarship and by 1918 had qualified as a Licentiate in Medicine and Surgery of the Society of Apothecaries. His mother and sister moved with him to 70 Idmiston Road, West Norwood. Reggie, undoubtedly influenced by Steave, would also study medicine at Guy's, but their period there did not really overlap. Steave became a GP in 1921, working from his Idmiston Road address. He deliberately kept his practice small to leave plenty of spare time for astronomy. Reggie was a frequent visitor to Idmiston Road during the 1920s.8,9
Early observations from Four Marks
From 1915 onwards, Reggie started submitting visual observations of comets to A. C. D. Crommelin (1865–1939), the BAA Comet Section Director. Sometimes these observations were from his parents' home address at Cheltenham – often with a 2-inch (51mm) refractor – and sometimes they were the product of joint observing sessions with Steave. From late 1913 onwards (Figure 2), Reggie and Steave often met up at James Worthington's Four Marks Observatory near Medstead, Hampshire, during the Great War period. For Reggie, based at Winchester College during term time, the Four Marks Observatory – the finest amateur observatory in the country – was a mere 12 miles away. What luck! As I mentioned in my detailed paper about James Worthington,10 when at Four Marks the two young observers often studied the planets and their satellites, but with smaller instruments comets were a popular target.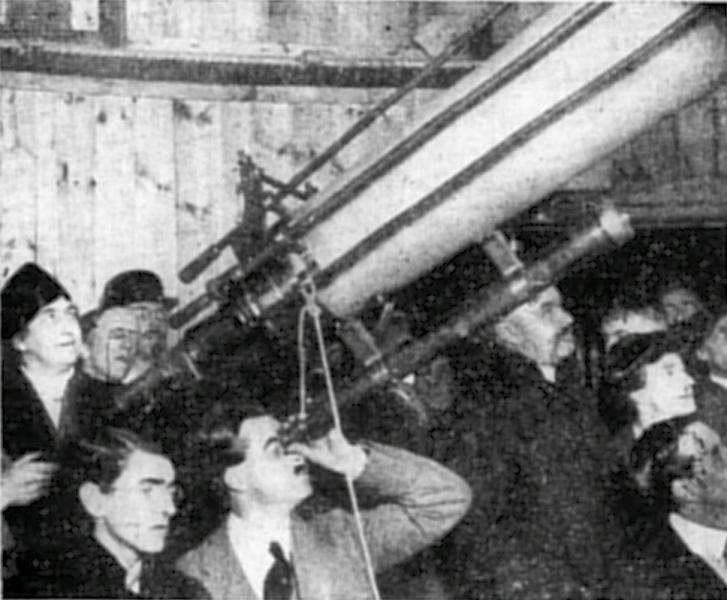 Crommelin reported that the last English observations of C/1913 Y1 (Delavan) were made by a 14-year-old Reggie on 1915 Jan 16 & 18.11 He also reported that on 1915 Apr 8, four days before Reggie would turn 15, he and Steave observed a half-degree tail on C/1915 C1 (Mellish).12 Throughout late 1915 and early 1916, Reggie and Steave also made a number of observations of 69P/Taylor and young Reggie observed the Perseid meteor shower on the nights of 1916 Aug 9 & 10.13,14
Both Reggie and Steave searched in vain for Wolf's Comet (C/1916 G1) in 1917 January and February. However, by mid-April they both estimated that it was magnitude 10. Using a 2-inch refractor on 1917 Jun 23, Reggie 'estimated the magnitude as 7 to 8'. By 1918 Reggie was searching for Tempel's first periodic comet (9P/Tempel), but to no avail.15,16,17,18
A nova erupts as World War I ends
On 1918 Jun 8 a brilliant summer Milky Way nova flared up in Aquila (V603 Aql). It rapidly reached magnitude –1. V603 is still regarded as the brightest nova ever recorded. Reggie was one of the observers who reported a rapid flickering of the nova by approximately 0.2 to 0.3 magnitudes, although many astronomers did not see how it was possible for a 'star' to flicker on such a short timescale.19
In the final months of the Great War, Reggie joined the Army and briefly saw action at the Front before hostilities ceased on 1918 Nov 11. On demobilisation he entered Guy's Hospital medical school just as his friend Steave left.20 From late 1918 to early 1919, Borrelly's Comet (19P) was observed at ninth magnitude by Reggie from both Cheltenham and London using his 3-inch refractor.21,22 Reggie's comet work continued throughout 1919 and he submitted visual observations of 22P/Kopff, 23P/Metcalf–Brewington and C/1919 Q2 (Metcalf).23,24,25
(Login or click above to view the full illustrated article in PDF format)
The British Astronomical Association supports amateur astronomers around the UK and the rest of the world. Find out more about the BAA or join us.