Richard M. Baum, 1930−2017
2018 March 22
Richard Myer Baum will not have been known personally to many of today's members, but readers of the Journal will be familiar with his writings upon diverse historical and planetary topics.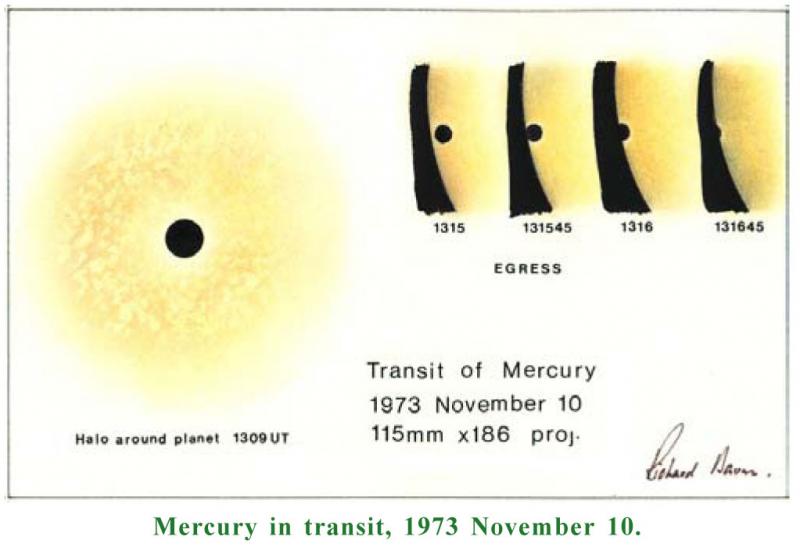 Richard was born in Chester on 1930 July 3, and spent all his life in the city. After World War II, and following National Service in the RAF, he considered pursuing a career as an artist, later recalling his Art College teacher's demoralising habit of neatly tearing into four pieces any pupil's work not considered up to standard. In the end Richard was content to pursue his obvious talent for drawing through a lifelong hobby in astronomy. His professional career was with the Post Office, running a local branch until it suffered the fate of closure in 1983.
Joining the BAA in 1947, Richard remembered several early post-War trips to meetings in London, when he encountered many famous personalities such as Robert Barker. He also recalled his delight in obtaining Percival Lowell's books for a small sum from the second-hand department in Foyles. His early observations were made with a 3-inch [76mm] refractor, and the superior 3-inch OG of Chester's Grosvenor Museum, and with small reflectors belonging to friends. As early as 1950 he started an astronomical section within the Chester Society for Natural Science, Literature and Art.
A turning point in his observational career came when he saw a 4½-inch (115mm) Wray refractor (later affectionately nicknamed 'Charlie') for sale by an amateur astronomer in Redhill, Surrey, and purchased it upon the recommendation of Dr W. H. Steavenson. This instrument would see five decades of continual use…. (continued)
(Login or click above to view the full illustrated article in PDF format)
The British Astronomical Association supports amateur astronomers around the UK and the rest of the world. Find out more about the BAA or join us.