The 2019 Practical Astronomy Show
2019 May 25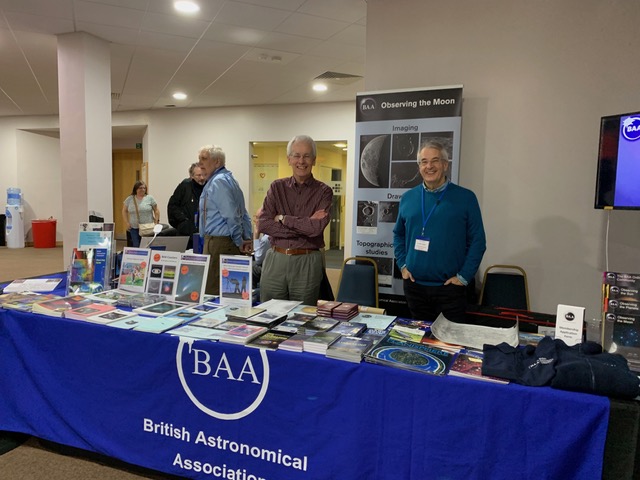 The new Practical Astronomy Show took Kettering by storm on Saturday March 9. Set up by John Timmins of Peak2Valley Instruments and Nick Vermeulen of Altair, it provided a welcome treat for those who live north of London.
The event was held in the rather modern, spacious and accessible Kettering Conference Centre. Admission was free, as were the talks; together with good public transport links this resulted in an attendance of over 1,500 people. People were queuing out of the door to get talk vouchers, which were only available on a first come, first served basis: there were no empty seats from 'no-shows'. The cost to the BAA as exhibitors was also very reasonable with good table space provided, as well as power and access available from the previous day at no extra cost – all vital for those of us setting up and running the BAA stand.
Over 35 exhibitors took the opportunity to attend, spread across three large halls on the one level. This event was billed as specialising in a more practical approach to astronomy, so local societies were encouraged to set up shop. Along with the BAA, there was also the Commission for Dark Skies, the Webb Deep Sky Society, Nene Valley AS and Northamptonshire AS. Although this was mainly an experienced astronomy audience and the BAA Guides were much sought after, our new Absolute Beginners Guide and What telescope should I choose for a child interested in space? were also in high demand. It was good to see many of the younger generation attending.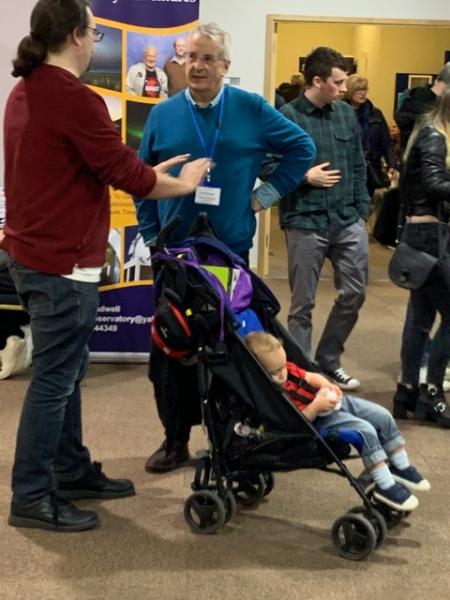 The lectures were nicely timed throughout the day, allowing plenty of opportunity to visit the exhibitors. At 45 minutes each, there was no frantic rushing around in-between to try and buy that special piece of equipment at a show discount. The in-house catering was popular, with good basic sandwiches and burgers all on site. It's a long time since I was only charged £1 for a cup of tea!Paul Money kicked off the lectures with 'Adventures with my telescope', followed by Niels Haagh – 'The modern alt-azimuth mount'. Gary Palmer bravely passed around some very pricey pieces of equipment during his talk 'Solar imaging in different wavelengths'. Afterwards, Dr Robin Glover spoke on 'Deep sky CMOS imaging', and finally Damian Peach closed the day with his talk on 'High resolution astrophotography'. Many of the BAA members who attended and stopped by to say hello at the BAA stand remarked on the practical level at which all of the talks were aimed.
Even though it was a hard day's work, I have to say this was a really interesting event, with a difference. Book 2020 March 21 in your diary now, for next year's show.
Janice McClean, Events coordinator
The British Astronomical Association supports amateur astronomers around the UK and the rest of the world. Find out more about the BAA or join us.