The amateur astronomer, then and now
2014 March 27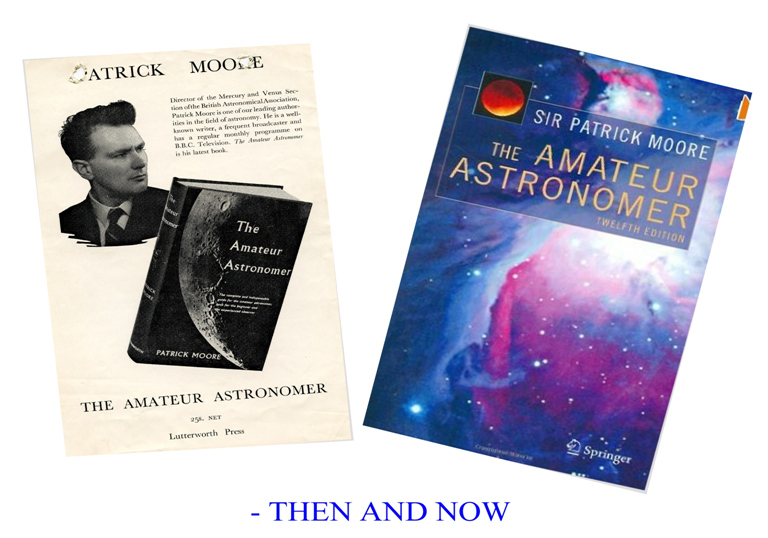 The title of my Address contains two references. The first is a gesture towards what is perhaps the best-known book by Patrick Moore: The Amateur Astronomer (1961). It seems to me appropriate that the first BAA Presidential Address since his passing should somehow acknowledge that event. The second is more personal; it is almost half a century since I first joined the BAA, and that provides an opportunity for reflection upon how the nature and practices of the amateur astronomer have changed over that period.
The Association itself was a very different place in 1965 March, when I was elected. My first President was Donald Archibald Campbell. Miss Lydia Brown was our Assistant Secretary, and her home in Hounslow was the BAA registered office. The Council list included many distinguished senior names, such as Edward Collinson, Horace Dall, Bill Fox, Henry King and John Guy Porter, to name but a few. Membership stood around the 3000 mark, as it does today, but the huge expansion that came with the Apollo lunar programme still lay in the future. The annual subscription was £2 5s 0d (£2.25) with a 5 shilling (25p) entrance fee, and meetings then, as now, were held in the meeting room of the Royal Astronomical Society at Burlington House.
Login or click above to read the full paper (9 pages, 22 illustrations)
The British Astronomical Association supports amateur astronomers around the UK and the rest of the world. Find out more about the BAA or join us.