The enigmatic Miss Cicely M. Botley (1902–1991)
2023 April 6
Cicely M. Botley was one of the BAA's most memorable characters, regularly contributing letters and short notes to the Journal from the mid-1940s right up to her death in 1991. She also provided seemingly endless obscure historical, astronomical snippets at BAA meetings, from 1939 right through to the late 1970s. Most of her contributions concerned ancient aurorae, lunar observations, astronomical centenaries and atmospheric phenomena. In addition, Miss Botley (as she was always known) was a regular contributor to many other scientific journals, especially in the field of meteorology. After her death, the BAA Council created a Cicely Botley Book Prize in her honour.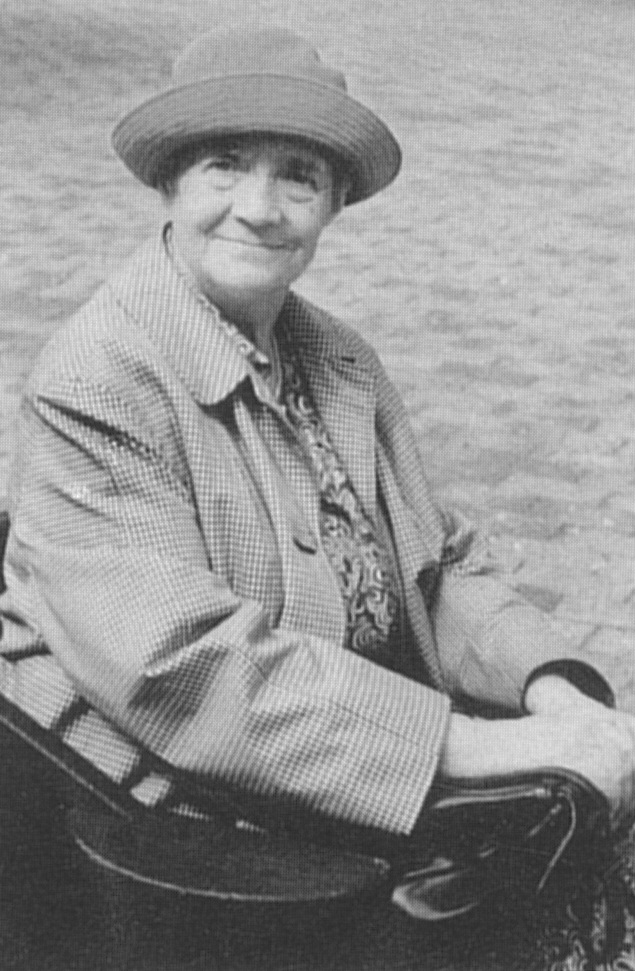 The early years
Cicely Mary Botley was born on 1902 Sep 25 in Hastings, Sussex. She was the only child of Charles Frederic Botley (1870–1957) and Ellen Jane Botley, née Reeves (1871–1926) who had married in 1897. During the early 1900s, the family lived in a house named 'Guildables' at 10 Wellington Road, Hastings (Figure 1) and there were two other occupants of the house, namely Cicely Lucy Reeves (Ellen's older sister) and Ada Jane Warne (aged 35 in 1911), a servant.1 So the young Miss Botley had both parents, an aunt with the same first name, and a domestic to look after her needs.
Charles was a highly regarded gas and electrical engineer whose career mirrored that of his father, Charles Edward Botley (1848–1913), who had worked at Croydon and Wormwood Scrubs gasworks and had been in charge of gas work and train lighting on the Great Western Railway. In 1887, Charles senior and his family moved from Acton, London to Hastings, with him becoming the engineer-in-charge of the Hastings and St Leonards Gas Company, a role he retained until his death aged 65. Various newspaper articles described Charles senior as the gasworks 'Engineer and General Manager'.2
Father and son masterminded the gas company's six-kilometre relocation in 1907 from Queens Road, Hastings to Glyne Gap, east of Bexhill. Both men were Members of the Institution of Civil Engineers (MICE), in which they were described as 'gas and electrical engineers'.3
Miss Botley's maternal grandmother was named Cicely and, as noted previously, one of her two maternal aunts was another – Cicely Lucy Reeves, living in the Botleys' Wellington Road home during the early 1900s. Mr Charles Reeves, Miss Botley's maternal grandfather, a successful grocer and draper, lived with his wife Cicely in Bexhill.
Charles F. Botley wrote a number of learned papers from the 1890s onward so his daughter, Miss Botley, would have become very familiar with scientific journals from an early age. His name often appeared in the Hastings & St Leonards Observer regarding gasworks matters.4
During World War I, Charles F. Botley found it increasingly difficult to find enough fit and healthy men to run the gasworks and deliver coke (Figure 2), stating that 'things had been stretched to exhaustion'. Whether he used his 14-year-old daughter to help out is unknown, but, in later life, she did recall talking to an elderly gasworks employee during the Great War about the 1866 Leonid Storm which he had witnessed.5
A fascination with the atmosphere
Miss Botley, a devout Christian, was impressed by the stained glass windows in the nearby Winchelsea parish church of St Thomas, installed just after the Great War. She mentions these in her book about the atmosphere, which I describe later.6 The three windows depict the Land, the Ocean of Water and the Ocean of Air. This latter window seems to have been one of the triggers to her fascination with the Earth's atmosphere. [These days the main attraction in that same Winchelsea churchyard is the headstone of Spike Milligan and the Irish words which translate as 'I told you I was ill'! – MM]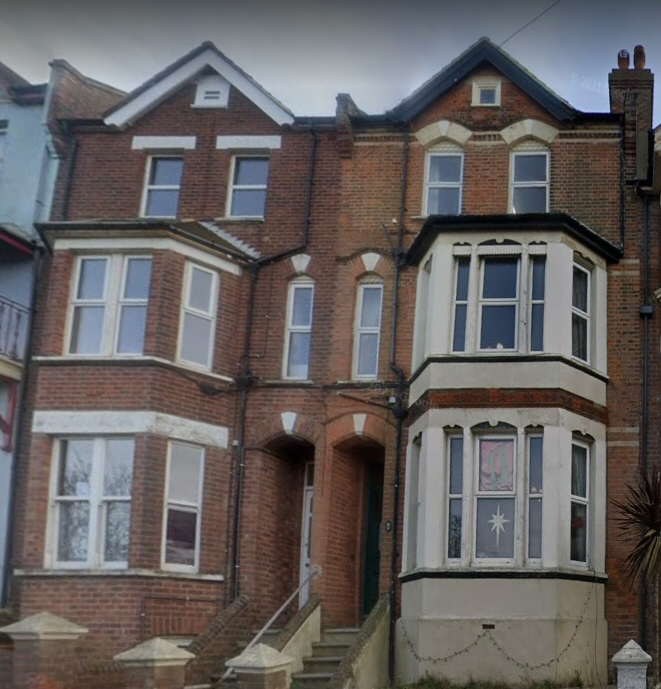 Miss Botley's earliest mention in print appears to be in the Hastings & St Leonards Observer for 1919 Mar 15, where, on page seven, she is mentioned as writing a prize-winning essay, aged 16, about a play (Hospital Blue) watched by 78 local school pupils, including those from her own nearby school: the Wellington College for Ladies, Wellington Square, Hastings.
Miss Botley's first published letter in a scientific journal appeared in the prestigious magazine Nature, on page 565 of the 1920 Jan 29 edition; she was only 17 at the time. Her letter was entitled 'Mirage effects' and was penned from her parents' 10 Wellington Road address. She would still be writing letters about atmospheric phenomena well into the 1970s and '80s. The brand new editor of Nature at that time was Sir Richard Arman Gregory FRAS (1864–1952), a British astronomer and promoter of science. He was a professor of astronomy at Queen's College, London. Gregory's willingness to allow a female teenager from Hastings to submit letters to Nature must surely have boosted the young Miss Botley's confidence and over the coming decades she acknowledged his help with various aspects of her private research.
The Hastings & St Leonards Observer for 1920 Dec 18 reported, on page two, that a 'young lady', Miss C. M. Botley, had given a lecture on Tuesday to the Hastings Natural History Society entitled 'Astronomical references in literature'. She had 'a grasp of her subject and a facility in handling it both astonishing and delightful'.
A solar eclipse & The Meteorological Magazine
Early evidence of Miss Botley's work as part of her father's laboratory relates to the partial solar eclipse that occurred over the UK on 1921 Apr 8, when she was 18. The eclipse was a very deep one from southern England and became annular from the extreme north of Scotland. The maximum occurred at 09:47 UT on that Friday morning. The Hastings and St Leonards Gasworks laboratory sent an official report to the Astronomer Royal, Frank Dyson, who passed the report to the BAA's E. Walter Maunder.7 The three laboratory-based observers listed were A. L. Broadbury, William Ruskin Butterfield (1872–1935), who was the Hastings librarian and museum curator, and Miss C. M. Botley. Mr Butterfield often made contributions to the Hastings & East Sussex Naturalist magazine and it seems likely, especially as he was the town's librarian, that he was another major influence on Miss Botley. She would spend a huge proportion of her adult life studying in libraries. During 1972, Guy van Esbroeck claimed that the same Mr Butterfield might be the Piltdown Man hoaxer, working in collusion with a local labourer named Venus Hargreaves! However, most palaeontologists are not convinced by this theory and there are at least 16 suspects for that hoax.8
The Hastings eclipse observers used three thermometers (described as dry bulb, wet bulb and dew point) borrowed from the gasworks laboratory to measure the temperature drop during the 1921 eclipse (Figure 3). Miss Botley and Mr Butterfield remarked on the strongly marked penumbrae of all shadows, and 'the blurred and out of focus appearance of their edges'. In addition, Miss Botley looked for any stars emerging during the deep partial eclipse, but saw none. This was some 17 years before she decided to join the BAA. (In passing, there seems to be no record of her witnessing the UK total solar eclipse of 1927 Jun 29, six years later, which is rather strange considering her interest in all manner of meteorological phenomena.)
From 1922 onwards she became a regular writer of letters to The Meteorological Magazine, published by the Air Ministry Meteorological Office. This is perhaps not surprising, as Mr Butterfield also made contributions to the magazine, as did Dr Francis J. W. Whipple of the Royal Meteorological Society, who Miss Botley would often cite as helping her with information in future years. The comet discoverer W. F. Denning sometimes contributed to the same magazine, such as when a bright fireball exploded over south-western England, in daylight, on 1922 Feb 7.9
During 1922 April, The Meteorological Magazine published a note from the 19-year-old Miss Botley regarding obscure meteorological terms used in the Malagasy (Madagascar) Language.10 In July, the magazine published her letter regarding folklore surrounding rainbows as described in the myths of the Holy Land, Canada, Bohemia, Bavaria, Sussex and Yorkshire.11 A remarkable, almost photographic memory for such obscure historical facts from antiquity would remain the trademark of Miss Botley for the next seven decades. Even in the 1920s, she was carrying out studies in university libraries far removed from Hastings.12
The Hastings & St Leonards Observer for 1922 Nov 25 (page nine) mentions that Miss Cicely M. Botley (now aged 20) had been a successful student that year at the Hastings Municipal School of Science, excelling in Human Physiology and Nature Studies. The School had close ties to the Hastings Library and Museum, and Charles Botley was a prominent donor. In her letters to that local newspaper she was, by 1922, describing herself as 'Honorary Assistant, Meteorological Department, Hastings'.
During the 1920s and '30s her The Meteorological Magazine letters discussed a variety of weather phenomena, including thunder and lightning folklore;13 Shakespeare's use of meteorology;14 a solar halo seen from Hastings;15 weather lore of Normandy;16 a lunar corona on 1938 Feb 11;17 St Elmo's fire in Egypt;18 a double rainbow,19 and a mirage she observed from Aberystwyth in Cardigan Bay on 1939 Jul 26.20
Interestingly, another weather watcher, A. E. Moon, often submitted similar meteorological snippets to The Meteorological Magazine from the address of 39 Clive Avenue, Clive Vale, in Hastings. In the late 1930s, Miss Botley would use Mr Moon's artistic talents to sketch two meteorological diagrams for her book.
Bizarrely, in 1967 Miss Botley reported to ghost hunter Peter Underwood (in a talk he gave at the Wigmore Hall) that she and two friends, on 1923 Apr 25, had witnessed a brown-robed apparition in Westminster Abbey! This ghost was observed the day before the marriage of the Duke and Duchess of York (the future King George VI and Queen Elizabeth the Queen Mother).21 One year after witnessing the ghostly apparition, in 1924 Nature published a letter from Miss Botley regarding 'Sunshine and health in different lands';22 further letters to Nature, written by her, would continue to be published right up to the late 1970s.
(Log in to view the full illustrated article in PDF format)
The British Astronomical Association supports amateur astronomers around the UK and the rest of the world. Find out more about the BAA or join us.