Thomas Cooke celebrated with blue plaque
2019 December 1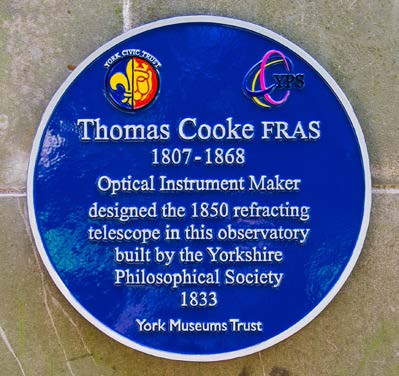 On 2019 Aug 23, York Museum Gardens played host to members of various national and regional groups, including the BAA and York Astronomical Society, when a blue plaque was unveiled commemorating Thomas Cooke (1807–1868), who founded the renowned instrument-making firm T. Cooke & Sons.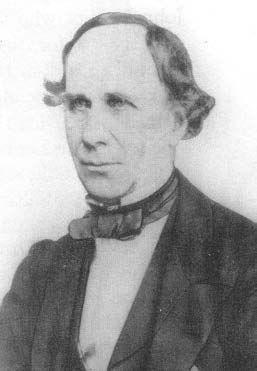 The plaque is on the side of York Observatory, which houses a 4-inch 1850 Cooke refractor telescope, as well as exhibits and displays telling the story of the company and its successors. The plaque was jointly arranged by York Civic Trust, the Yorkshire Philosophical Society and York Museums Trust.
T. Cooke & Sons was formed in 1837 and the last astronomy-related equipment was built in 1938, after which the rights and remaining astronomical products were passed to Grubb Parsons of Newcastle. The final company to operate on the last factory site closed its doors around 2008 (although optical components had not been made since the late 1990s).
Although T. Cooke & Sons and the site of the last factory have long gone, there are traces of this heritage still to be found in York. There are two observatories in the city housing Cooke refractors, as well as turret clocks in churches and railway clocks in the National Railway Museum. Cooke is buried in York Cemetery.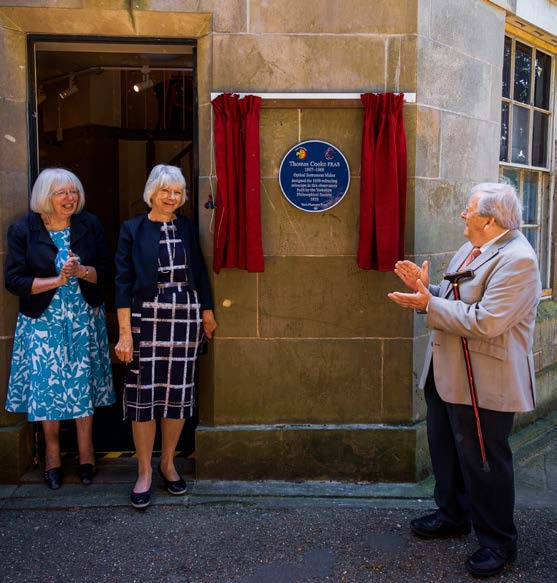 Over 60 people attended the event, which is the largest turnout to date of a York Civic Trust blue plaque unveiling. After speeches by Dr Peter Addyman (President of York Civic Trust), Stuart Ogilvy (Deputy Curator of Geology at the Yorkshire Museum), and Catherine Brophy (Chair of the Yorkshire Philosophical Society), there was a short presentation about Cooke's life by Dr Dorothy Nott, a Trustee of the Yorkshire Philosophical Society. The plaque was then unveiled by a great-great-great-granddaughter of Thomas Cooke.
After this, the party retired to York Library for drink and nibbles and reminiscences at a reception provided by the Yorkshire Philosophical Society.
On a personal note, I did my four-year apprenticeship in lens and prism-making at Vickers Instruments Ltd., where I was taught by people who worked for the company when it still had Cooke in the name. Sadly, as time marches on many of these 'old hands' have passed on, but this blue plaque goes some way to remember them.
Martin Dawson, York Astronomical Society
(Plaque images courtesy of Iona Miles & York Civic Trust)
The British Astronomical Association supports amateur astronomers around the UK and the rest of the world. Find out more about the BAA or join us.