Thomas G.E. Elger — a Victorian populariser of selenography
2015 May 29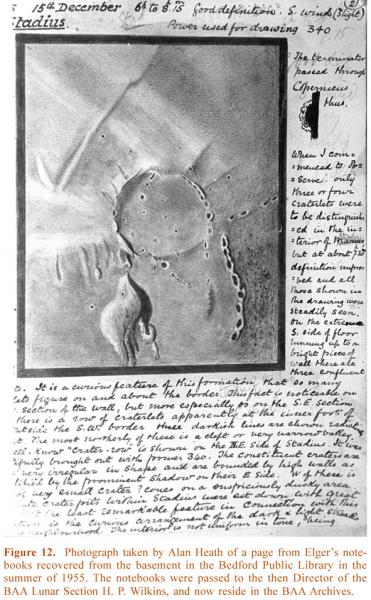 A biographical sketch of the first Director of the Association's Lunar Section, Thomas Gwyn Empy Elger (1836-1897). His diverse contributions to lunar studies are placed in context and reviewed against the backdrop of developments and advances in the subject during his lifetime. The methodology he consolidated and developed for amateur selenographical work during his Directorship is also discussed in relation to current studies.

(Login or click above to view the full illustrated paper)
The British Astronomical Association supports amateur astronomers around the UK and the rest of the world. Find out more about the BAA or join us.