Wednesday, 2018, February 14 - 15:04
2015 - Joint Meeting with the Society for the History of Astronomy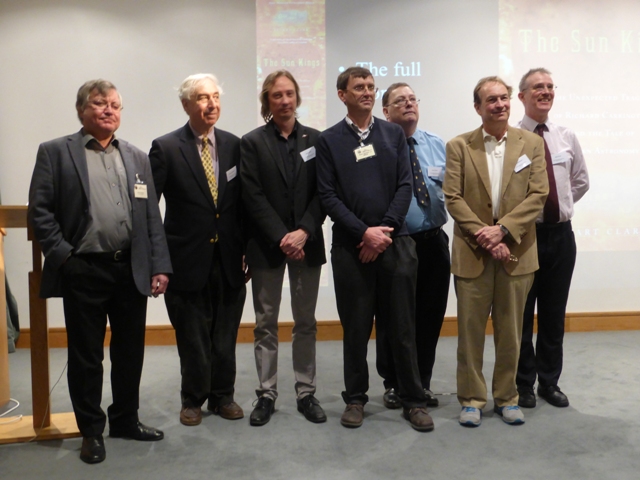 Our 2015 section meeting took place on Saturday March 28th 2015, at the National Maritime Museum, Greenwich, a joint meeting with our sister society the Society for the History of Astronomy.
The meeting was dedicated to the memory of Madeline Cox, the SHA chair, who passed away recently, and we began the day with a minute's silence in her honour.
Our speakers:
Tony Kinder - "The Empire of the BAA"
Tony, former director of the BAA Historical Section, presented an analysis of the historical membership of the BAA, based on his long-standing researches. BAA members have come from many countries and many professions, and have included Nobel laureates, an Oscar winner ... and a urine collector!
Roger Jones / Kevin Johnson - "A unique record of British and Irish astronomy over the centuries: the SHA online survey by county"

As Roger Jones was unable to attend because of ill-health, Kevin Johnson delivered his lecture on the SHA's online survey by county. One of the SHA's longest serving Councillors, Roger was SHA survey officer and co-ordinator 2004-2013, and remains joint co-ordinator of this ambitious project to map the astronomical history of Britain and Ireland. Kevin Johnson is also on the SHA Council and was latterly editor, and now assistant-editor, of the SHA Journal, The Antiquarian Astronomer.
Prof. Jay Pasachoff - "Galileo Galilei and Simon Marius: their 1609 and 1610 discoveries about our Moon and Jupiter's Moons"

Professor Pasachoff began with some stunning images of the solar eclipse in Svalbard, then went on to tell us about his recent researches on seventeenth century astronomy; trying to understand Galileo's rather schematic drawings of the lunar surface, and tracing the history of Simon Marius, who (not Galileo) named the moons of Jupiter.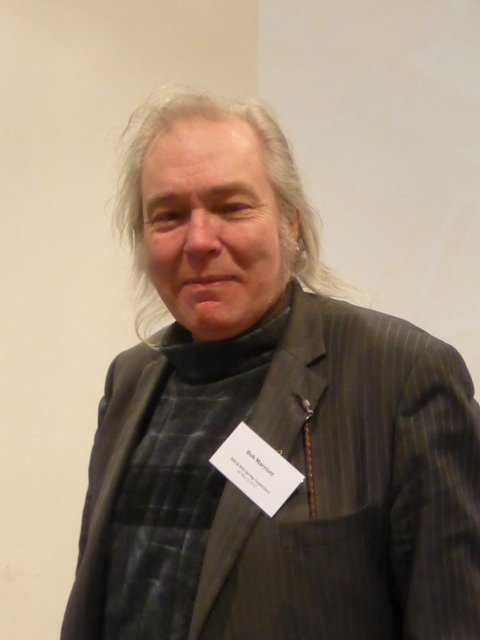 Bob Marriott - "William Dawes and William Rutter Dawes"

Bob, the director of the BAA's Instruments and Imaging Section told us about two fascinating characters, father and son, from the eighteenth and nineteenth centuries. William Rutter Dawes is well-known to astronomers as an exceptional observer; his father, also an astronomer, led an extraordinarily varied life in America, Australia, Sierra Leone, and the Caribbean. Bob's talk featured Naval affairs, voyages, exploration, cartography, ethnography, linguistics ... and astronomy.
Dr. Stuart Clark - "Richard Carrington and the 1859 Solar Flare"

Astronomy and cosmology writer Stuart is the biographer of this controversial astronomer. Richard Carrington observed possibly the single most active flare ever seen on the Sun, which went to cause a worldwide auroral display; it was Carrington's tenacity that led to the recognition of the link between solar activity and aurorae. Unfortunately, Carrington's scandalous personal life curtailed a promising career.
SHA's Alan Cox and David Dewhirst Memorial Lecture: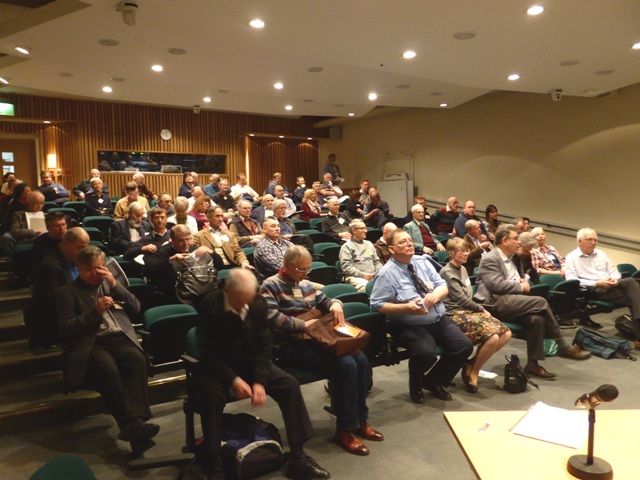 Dr. Bill Sheehan - "Mars, from the canals to Curiosity"

Our keynote speaker, Bill Sheehan, is an observer and historian of the solar system, especially Mars. Bill took us through the history of Mars observations from Schiaparelli and Lowell to modern-day probes, and explained how psychological effects might have caused observers to see features such as canals which were not physically present.
Thanks to all the speakers, and to Roger Hutchins and fellow members of the SHA Council for joining us in putting on a memorable day.
Click here to return to the Section home page.