Dominic Ford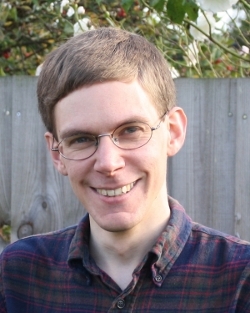 2017 Jul 16
21:32 UTC
There are scheduled to be northern lights tonight, with a reasonable chance of them reaching as far south as Lund. Conveniently, I have access to a balcony which faces due north, so I'll leave a camera out taking photos every 30 seconds. The weather on the other hand may not cooperate... <https://in-the-sky.org/weather.php>.
2016 Nov 11
17:57 UTC
Just been tweaking members pages a bit to make them load faster.
2016 Jul 5
00:21 UTC
Been tidying up the appearance of members' profile pages. Starting to look really good!
2016 Jul 4
23:27 UTC
This is a demonstration of the textual status update on my profile page.
2016 Jul 3
00:31 UTC
No hope of making any Meteor Pi observations tonight. Completely clouded out.
Copyright of all images and other observations submitted to the BAA remains with the owner of the work. Reproduction of the work by third-parties is expressly forbidden without the consent of the copyright holder. For more information, please
ask a question in the Website Help section of our Forum
.