Grant Privett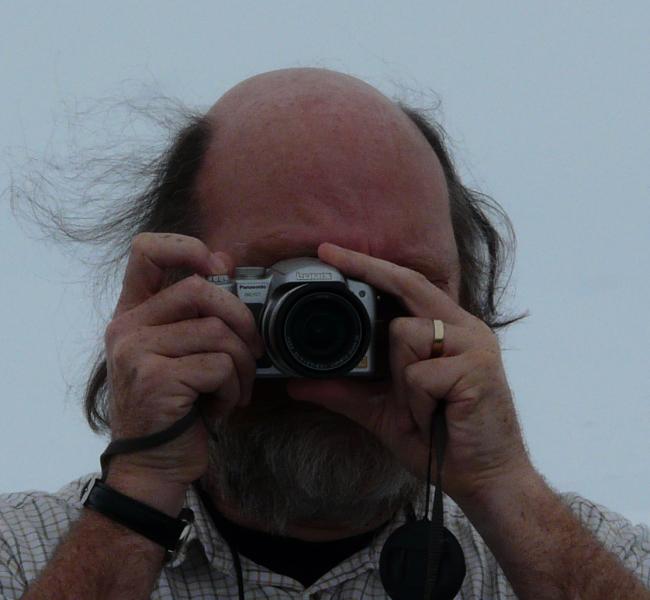 2020 Jul 18
01:38 UTC
I'm not sure how the astronomers of California cope. Have been out imaging a lot recently and I'm knackered.
Tonight was Friday of course and so even in lockdown I could hear people in the distance arguing and stumbling home from the pub - I rather hoped they wouldnt spot the figure on the cricket pitch taking pics.
As to the comet. The ion tail is still strong and long. The dust cloud bright - at least from rural Wiltshire where the Milky Way is also obvious. Its big too. Only just fitting in the field of view. Tried 4s exposures again tonight. If it gets dimmer I will try 5s.
2020 Jul 17
02:44 UTC
Unexpected midnight session at Broad Chalke sports centre. A nice tarmaced area made life easier. The cloud mostly kept away but a few bits appeared top and bottom (Salisbury was under cloud) which gave a bit of an orange tinge.
Even a single image showed the ion trail.
2020 Jul 13
11:07 UTC
This comet just keeps getting better. Way past Halley now and Hyakutake (for me - then in cloudy Shropshire).
This image taken with Canon M3, 50mm, F1.8 lens, plus tripod. Stacked 10x 2s frames.
The ion tail is much clearer than before and the whole thing bigger I thought.
2020 Jul 12
14:32 UTC
Tried C/2020 F3 NEOWISE again last night. Complete mess....
Took lots of pics at 300mm with the Canon 1100D on a tripod, but the focus shifted so ended up with just 20x 100mm focal length jpgs to play with. Its not enough with an f5.6 lens!
So lessons learned:
1, don't lose your glasses and waste an hour scouring the field
2, if the comet is moving left to right, use the camera in portrait mode (to reduces stripes)
3, always turn on CR2 creation - SD memory is cheap!
4, gaffer tape the zoom lens at a given setting
5, I mean, really, don't lose your glasses.
Perhaps it will be clear tonight.
2020 Jul 11
21:41 UTC
After getting up for C2020 F3 NEOWISE on about 6 mornings, I finally got to see it this evening. It really is circumpolar - well from Cranborne Chase anyway.
A very obliging comet, that photographs really well. Obvious to the naked eye and clearly extending upward and to the right. Its not Hale-Bopp, but its very welcome.
2020 Jun 23
00:12 UTC
Hadn't intended to do any observing last night but a message from Sandra Brantingham late in the evening mentioning an ongoing display visible from London got me looking.
I couldnt see anything down to about 6 degrees altitude earlier in the evening, but by about 2:30am I decided to nip out into the garden for a better view and found the display way down below Capella, but quite bright with some fine detail and a well defined edges that spread from NW across to a bit north of NE. The east end was patchier and lower down. Was hidden by trees until then.
Come 03:00 and it was growing in brightness and stretching further across the sky and toward the zenith. Certainly managed 30 degrees by 03:30 when there was some nice structure. Finally faded out about 03:50 when I went to bed.
Really couldnt face getting all the gear on for yomping across the fields with a tripod, so instead grabbed some frames from the backgarden in my dressing gown. Happily, the mossies didnt find me.
2020 Jun 6
04:15 UTC
Noctilucent lights this morning. I was going up to bed at 3am and glanced out the window thinking I was seeing a moonlit cloud and realised it was NLCs. So got dressed again, grabbed camera and went out. The display was extensive along the northern horizon and as the sky got lighter spread almost to south eastern horizon. By 3:45 it was certainly stretching overhead. And was very bright. I only stopped taking pictures when the camera battery died - won't make that mistake again.
A lovely display. They may have seen it in France too.
2020 Apr 6
19:50 UTC
The Venus / Pleiades image was just a 10 minute single shot effort. I tried various combinations in the following 20 frames (different trees/ISO/zoom etc) but the first shot worked best.
Comparing it with shots I took with a Lumix compact zoom in 2012 the results are similar, but then I used a driven mount and stacked a number of 10s frames - plus the Lumix only went up to 400ISO. So it really is getting easier to take passable photos. I should have got the mount out for this, but it needs its upgrade and I enjoyed the simplicity.
2020 Mar 30
14:39 UTC
The rather nice little chapel at Fifield Bavant (SW of Salisbury) in spring twilight. The game plan was to get there as the horizon went deep red, but I was delayed by a battery recharge. So instead got this. Which was quite nice, though perhaps I should have upped the ISO and raised the f ratio to diminish the flaring from Venus.
Either way, given the public footpath adjacent, an ideal spot for some photos - watch out for the brambles though.
45minutes later, being out and away from home at night became illegal. Ook!
2020 Feb 22
10:51 UTC
Its been a month since the last clear and moonless night I could get outside for so, despite the cold (1-2C with 15mph wind), I was keen on the 21st.
However, it was one of those nights and not in a good way. Everything went wrong that could: drivers corrupted (how I love Windows 10), camera adaptor mislaid, corrector plate dewing up, software issues and a software licence failure, so I had to reinstall. In the end, just before 2am I had everything working properly, so I got some pictures, but the main target I had stayed up for wasnt high enough before the clouds rolled in. An all-nighter would have been nice. Ho hum.
Anyway, I think I just spotted the problem with using a Celestron 11" RASA with a largish (a long in the tooth SX H18 in this case) CCD. You get an image where a respectably sized galaxy - M95 looks a bit lonely and lost in the firmament. Its a setup ideal for stuff like the Rossette nebula or M78, but not so good for average sized Messier galaxies. I tried M57 for fun last month and it looked just daft. M35 and NGC2158 looked a lot better.

Its 20x 240s exposures. Unbinned, unfiltered and unguided using a Paramount MEII. I should have cut off the most vignetted parts of the image really, but I just liked the overall impression.
2020 Jan 21
01:53 UTC
During a coffee break early on sunday morning I decided to have a bit of fun and image something in Antlia - which was conveniently placed in my best bit of southern horizon. I've never imaged Antlia before from the UK and NGC2997 was the target. Placed in the leading edge of some approaching mist (I found shortly after) that was being illuminated by some local light, it wasnt a great sight but at 5 degrees elevation and an airmass of 10 it was never going to be. I did try a cluster at 2 degs but the mist was more like fog there and while I could see stars it wasnt exciting.
2019 Nov 30
19:23 UTC
Why is it some nights feel colder than others when the thermometer says otherwise?
I suppose last night did have a persistent east wind and as I started at 4pm and ended at 2am I was outside for a while, though I did sneak inside for coffee, biscuits and to generally thaw out. There was an astonishing dew fall which froze into thick layers on the car. Water was dripping off the tube and it took 2 dew heaters to keep the corrector plate clear (not entirely successful).
Not a great night earlier on - a little hazy - but it did get better after midnight.
Revisited Gyulbudaghians's, McNeil and Hind's nebulae. Didnt spend as long as I would have liked on any of them, but probably enough to see whats going on and say its no different from Mike Harlows latest results. Also captured M71 in twilight while waiting for dark - though thats just a bit of fun.
Pages
Copyright of all images and other observations submitted to the BAA remains with the owner of the work. Reproduction of the work by third-parties is expressly forbidden without the consent of the copyright holder. For more information, please
ask a question in the Website Help section of our Forum
.