Nick James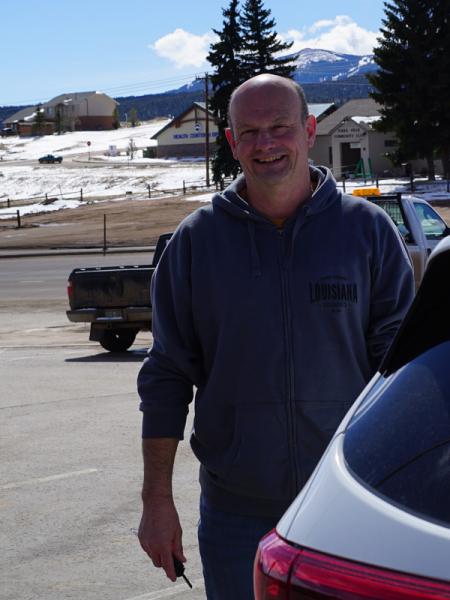 2019 Feb 11
17:59 UTC
The faint tail of C/2018 Y1 (Iwamoto) needs a really dark sky. It is visible in the timelapse taken from Siding Spring, Australia.This consists of 10x60s exposures using iTelescope T09. The images were obtained just after 16:00 UTC on February 10. The FoV is 3 deg square and this is binned 4x4. There are lots of high-altitude, near equatorial satellites in this part of the sky!
2019 Feb 3
20:21 UTC
Having seen David Swan's timelapse of C/2018 Y1 from this morning I've done the same thing with my images here. These are 60s frames running at 12.5 fps so a speedup ratio of x750. The comet was moving at 7 arcsec/sec in PA 304 deg and the FoV is around 2.5 x 1.5 deg. It's sky motion will accelerate over the next week as it gets closer to the Earth. The comet should be around mag 6 on Feb 12 not far from Regulus.
2019 Jan 29
07:22 UTC
Last night was one of those rare nights when I got home early and the sky was clear and transparent from dusk until I had to go to bed just after midnight. Both telescopes ran without any problems and collected images of multiple different objects. The night started with a nova search in M31 and I still have multiple comet images to process. My meteor cameras also picked up some nice events so all-in-all a very productive night.
2019 Jan 21
23:22 UTC
Timelapse of the TLE from my images this morning is here.
2019 Jan 20
22:46 UTC
Clear here at the moment for the TLE. Hopefully it will stay that way through the night. My preliminary images will appear here.
2019 Jan 4
20:06 UTC
During the 3 hour clearing last night (Jan 3/4) my video meteor system picked up 69 meteors, most of which were Quadrantids on maximum night. A (large) video showing all of these is here.
Pages
Copyright of all images and other observations submitted to the BAA remains with the owner of the work. Reproduction of the work by third-parties is expressly forbidden without the consent of the copyright holder. For more information, please
ask a question in the Website Help section of our Forum
.