Nick James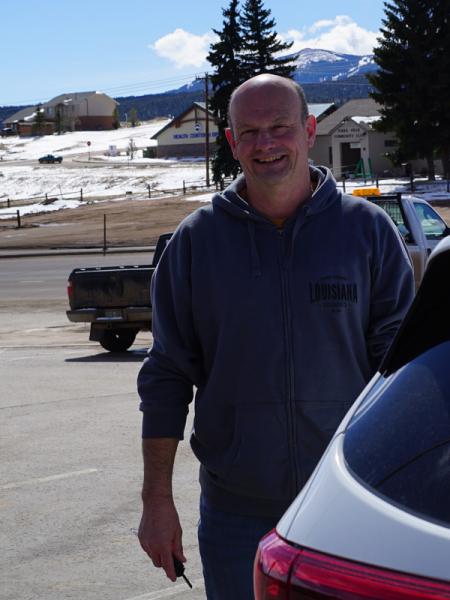 2018 May 20
21:52 UTC
I've just returned from a 6-night stay on La Palma. The following are timelapse videos that I obtained during the visit. All were shot using a Sony A7s full frame camera body. Observations were made from two locations, the house which was at 1000m and the mountain at 2100m. The timelapses are MP4 format and should play on most devices although the frame size is quite large (2120x1416 which is half the original size).
2018-05-13
First night, very clear at 1000m. One timelapse obtained using an 85mm, f/1.2L lens at f/1.8. This shows galactic star clouds rising above the ridge to the southwest. The timelapse is here.
2018-05-14
Second night. Mostly clear at 1000m but frequent drifting cloud early in the night. Two timelapses obtained using the 85mm lens. One around midnight and the other approaching dawn. Lots of satellites are visible. The timelapses are here and here.
2018-05-15
Third night. Clear at 1000m but very windy. Used an 8mm lens to get all-sky coverage through the night starting at twilight and going through to early morning. There are three timelapses here, here and here.
2018-05-16
Fourth night. Mainly cloudy at 1000m but some clear patches. One twilight timelapse with a 15mm lens here. Unfortunately the lens kept mising over so not very good. Spotted the very young crescent Moon in the evening sky and very clear zodiacal light.
2018-05-17
Fifth night. Cloudy raining at 1000m so drove 40 mins to get above the clouds at 2100m. Spectacular sunset and view of the Moon and Venus. Followed Venus and the Moon down to the horizon as they set into the cloud layer. The timelapse obtained with the Megrez 72 (350mm, f/4.8) is here.
2018-05-18
Sixth and final night. Cloud and rain at 1000m so went up the mountain again. Decided to do a timelapse with the Megrez 72 looking at stars rising over the Nordic Optical Telescope. The first timelapse runs from 19:50 - 2059 UT and shows the sky darkening and stars appearing. The second timelapse runs from 21:01 - 22:59 UT. Sony A7s, 5s, ISO 20000. Megrez 72 with x0.8 FF (effectively 350mm, f/4.8). Frames animated at 25 fps. Declination is around -21 deg and the field of view is around 5 x 3 deg. The stars are mainly in Scorpius. The dome is illuminated by the 3 day old crescent Moon which is setting in the west.
Pages
Copyright of all images and other observations submitted to the BAA remains with the owner of the work. Reproduction of the work by third-parties is expressly forbidden without the consent of the copyright holder. For more information, please
ask a question in the Website Help section of our Forum
.