Hurst, Guy (Basingstoke, UK)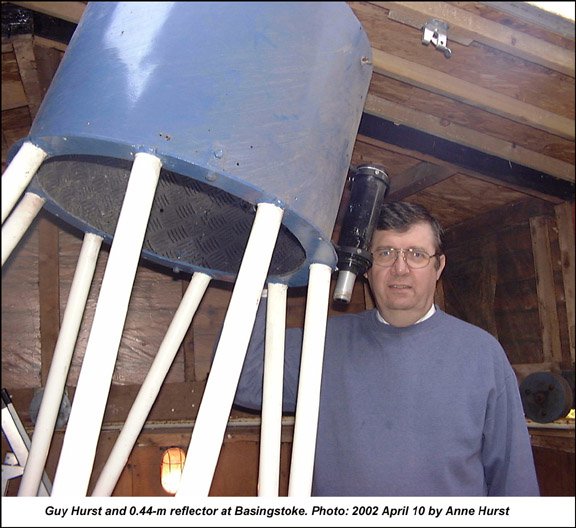 I do my visual observing from Basingstoke but use Sierra Stars, California and the Bradford Robotic, Tenerife for imaging.My 'home' instruments are 10x50B, 15x80B, Canon 10D digital, 0.44-m reflector; 0.138-m Maksutov. My main interests are visual, imaging and historical for teaching purposes. As editor I also log observers' results for publication in 'The Astronomer' monthly. Handling incoming discovery claims.
Comets are fascinating objects which behave in an unpredictable manner and so need close tracking. I have observed them since 1970 and picked up several cases where brightness or other activities have caused surprise.
The British Astronomical Association supports amateur astronomers around the UK and the rest of the world. Find out more about the BAA or join us.