2014 – North Country Astronomy – Old and New
Our 2014 section meeting took place on Saturday May 3rd 2014, at the Friargate Quaker Centre, York.
Our speakers:
Mike Maunder – "The First Hundred Years of the BAA (North of Watford)"
Mike presented a brief history of the origins of the BAA, followed by many photos from the society's history. The audience enjoyed recognizing many well-known faces.
Gerard Gilligan – "William Lassell 1799-1880: Telescopes, Planets and Drinking Beer"
It is sad to note that William Lassell's endeavors in the history of astronomy have largely gone unrecognised within Liverpool, the city where many of his astronomical discoveries were made, and where his important contribution to the development of the reflecting telescope took place. He was a person who undertook astronomy as an alternate interest, and not as a paid professional – an "amateur" in the true sense of the word. His combination of talents for astronomy and engineering, and how he used his self-made wealth to carry them out were summed up by Sir John Herschel when he said – "he belongs to the class of observers who have created their own instrumental means, who have felt their own wants and supplied them in their own way"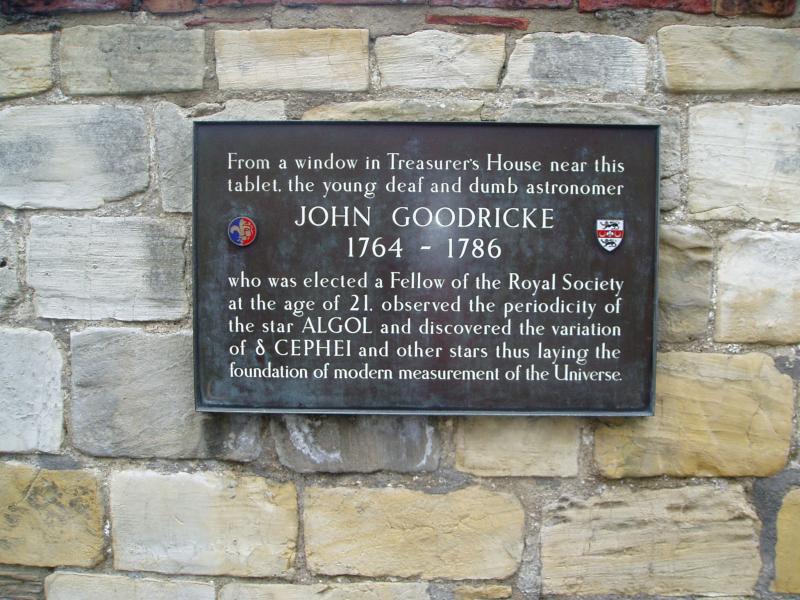 David Sellers – "William Gascoigne"
William Gascoigne (c.1612-44), the first inventor of the telescopic sight and micrometer—instruments crucial to the advance of astronomy—was killed in the English Civil War. The story of his achievements and how they were saved from oblivion revealed how a small group of friends, based in Yorkshire and Lancashire, blazed a trail for precision astronomy addressing the key questions of the astronomical renaissance.
Dr Emily Winterburn – "The Jobbing Musician: William Herschel discovers Astronomy"
When William Herschel first arrived in Britain, he lived in the north of England, and had no initial interest in astronomy. Dr Winterburn told us how Herschel began to tire of his career as an itinerant musician, even as he began to learn about science, and discover the pursuit which would propel him to fame.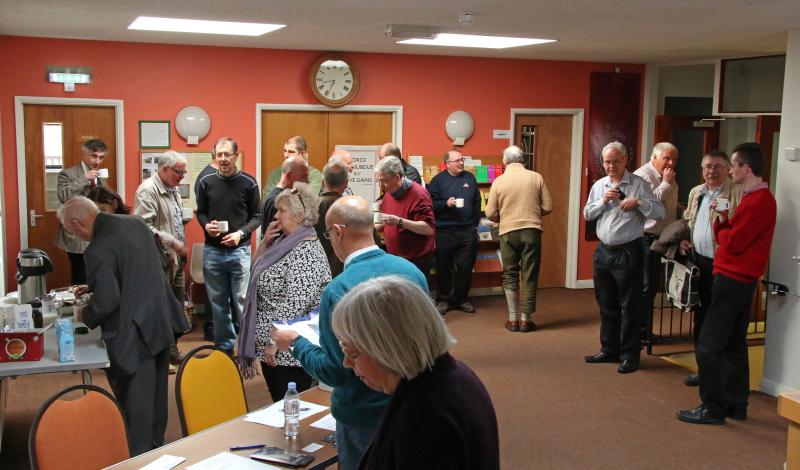 Prof Tom McLeish – "A Medieval Big Bang: The Cosmology of Robert Grosseteste"
An interdisciplinary team of scientists and medieval scholars at Durham University has been re-examining the scientific treatises of Robert Grossteste (c. 1220) on light, colour, matter and cosmology. The talk focused on his remarkable cosmogeny. in which the (Aristotelian) universe is formed from a primordial explosion of light, and subsequent condensation of matter. Deriving a mathematical translation of the text asked new and deeper questions of it, and revealed a medieval Multiverse.
There were also displays by York Astronomical Society, the SHA and the BAA display stand. Peter Clark set up a display of his telescope collimation system.
Thanks to all the speakers, and to Hazel Collett and fellow members of York AS for helping to organize a very enjoyable day.
Click here to return to the Section home page.
The British Astronomical Association supports amateur astronomers around the UK and the rest of the world. Find out more about the BAA or join us.